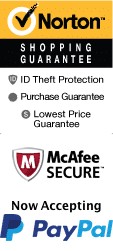 New Orleans Historic Garden District Walking Tour
1400 Washington Ave New Orleans, Louisiana 70130
1-866-267-5732
Chat Now

Private guide for a more personalized experience

Step back in time on a history tour

Perfect introduction for first-time visitors

Get inside tips from a local

Excellent value for money

All-inclusive tour

Duration: 2 hours

Schedule
The New Orleans Historic Garden District Walking Tour is a must-see attraction if you're visiting Louisiana. Get ready to be transported back in time to the days when New Orleans was the Queen City of the South. The two-hour walking tour takes place in the Garden District, which is famous for its well-preserved homes, antebellum mansions, and stunning gardens.

During the tour, guests will see jaw-dropping historic mansions and elegant gardens. It's a great opportunity to explore the neighborhood's architecture, take memorable photographs, and learn about the area's rich history. This guided tour is perfect for those who want to get a deeper understanding of the city's diverse past.

The tour starts at the entrance of Lafayette Cemetery No. 1 and follows a two-mile route through the neighborhood. Our experienced guides will lead you through the district, revealing the secrets and stories of the neighborhood's famous houses, landmarks, and gardens. There will be stops at historic homes and estates, such as the Buckner Mansion, the Toby-Westfeldt Mansion, and the Commander's Palace.

During the tour, the guide will share fascinating stories about the city's history, from its inception to its current culturally-rich status. The Garden District has some amazing secrets and hidden gems that our knowledgeable guides will unveil for you. You'll also learn about the famous residents who lived in the Garden District, like Jefferson Davis and Anne Rice.

The New Orleans Historic Garden District Walking Tour is perfect for people of all ages and fitness levels. The tour is conducted at a leisurely pace, with plenty of stops for photos and questions along the way. Wear comfortable shoes, bring plenty of water, and don't forget your camera.

Wrap up your trip to Louisiana with this stunning walking tour and leave with a new appreciation for New Orleans's amazing history. Don't miss out on the opportunity to discover the beautiful Garden District in a whole new light. Book your walking tour today and get ready to have an unforgettable experience.
Book Now!