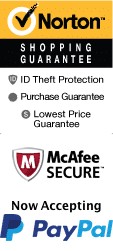 New Orleans Garden District and Lafayette Cemetery Tour
2854 St Charles Ave New Orleans, Louisiana 70115
1-866-267-5732
Chat Now

Excellent value for money

Explore the local streets on a walking tour of the city

Duration: 2 hours

Schedule
Explore the lush gardens and intriguing history of New Orleans on the Garden District and Lafayette Cemetery Tour. This walking tour takes you through the stunning mansions and beautiful foliage of the Garden District, and into the eerie yet fascinating Lafayette Cemetery. Discover the secrets and tales of this historic district as you stroll along grandiose avenues, admiring the breathtaking architecture of some of the grandest homes in the city.
As you make your way through the Garden District, your knowledgeable guide will tell you about the history and culture of this neighborhood, and point out some of the most alluring features of the splendid homes. See where famous figures such as Anne Rice and Sandra Bullock have lived, and learn about interesting tidbits such as homes that served as military hospitals during the Civil War. Then take a stroll through the cemetery, where burial plots and above-ground crypts are the norm, and learn about the history and burial practices of New Orleans.
This tour lasts approximately two hours, and is led by expert guides who are passionate and knowledgeable about the fascinating history of New Orleans. Wear comfortable shoes and bring a camera, as you'll surely want to capture the grandeur of the Garden District and the gothic beauty of the cemetery.
If you're looking for a unique, immersive way to explore the history and beauty of New Orleans, this tour is a must-see. You'll leave with a new appreciation for the history and culture of this vibrant city, and a wealth of knowledge about the fascinating Garden District and Lafayette Cemetery.
Experience the magic and mystery of New Orleans on the Garden District and Lafayette Cemetery Tour. Book your tour today and get ready to explore the storied past and beautiful foliage of this iconic southern city.
Book Now!