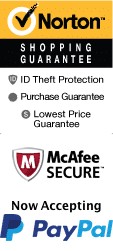 New Orleans Esplanade Ridge Walking Audio Tour by VoiceMap
2023 Esplanade Ave New Orleans, Louisiana 70116
1-866-267-5732
Chat Now
Are you ready to explore the historic and charming Esplanade Ridge neighborhood of New Orleans? Look no further than the New Orleans Esplanade Ridge Walking Audio Tour by VoiceMap. This activity takes you on a self-guided walking tour of one of the city's most picturesque and architecturally diverse neighborhoods.

As you stroll through Esplanade Ridge, you'll pass by stately homes, quaint cottages, and lush gardens, all while learning about the fascinating history of this area. Your guide for this tour is a local resident who has a deep knowledge of the neighborhood's history and culture. They'll provide interesting historical and cultural context as you admire the beautiful architecture and landscaping in this unique part of town.

The audio tour is designed to take anywhere from 45 minutes to 2 hours, depending on your pace and how much time you spend at each stop. Along the way, you'll see notable landmarks like the magnificent St. Louis Cemetery No. 3, the stunning Degas House Museum, and the Victory Theater, which features gorgeous Art Deco styling.

As you explore the area, you'll also learn about the unique cultural and social dynamics that have shaped Esplanade Ridge over the years, including the fascinating stories of the neighborhood's many influential residents. From artists and musicians to politicians and social activists, Esplanade Ridge has been home to a diverse array of notable figures throughout its history.

At the end of your tour, you'll have a newfound appreciation for this special part of New Orleans and all that it has to offer. Whether you're a history buff, architecture enthusiast, or simply looking for a relaxing and informative way to spend an afternoon in the city, the New Orleans Esplanade Ridge Walking Audio Tour by VoiceMap is a must-see attraction.

In summary, the New Orleans Esplanade Ridge Walking Audio Tour offers a fascinating and educational glimpse into one of the city's most unique neighborhoods. With a knowledgeable local guide leading the way, you'll see stunning architecture, lush gardens, and notable landmarks while learning about the rich history and culture of the area. Don't miss out on this enriching and unforgettable experience on your next trip to New Orleans.
Book Now!