New Orleans, LA Audio Tours
See the city at your own pace with an audio tour.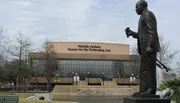 Audio Tours of the Tremé Neighborhood in New Orleans is a must-do activity for anyone visiting the city. This self-guided walking tour takes you through the historic neighborhood, where you can admire the colorful Creole cottages and visit significant landmarks, such as Congo Square and St. Augustine Church. With the informative audio commentary, you'll learn about the Tremé's rich African-American history and culture, including its music and jazz heritage. It's a great way to experience a different side of New Orleans outside the usual tourist spots.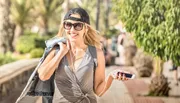 Audio Tours are a fantastic way to explore a city, and the New Orleans Esplanade Ridge Walking Audio Tour by VoiceMap is no exception. This tour takes you through the historic Esplanade Ridge neighborhood while providing you with fascinating historical facts and stories. You'll see beautiful architecture, stunning parks, and important landmarks, all while learning about the rich cultural melting pot that makes up New Orleans. With clear and comprehensive directions provided via the VoiceMap app, this tour is perfect for solo travelers or groups looking to experience New Orleans at their own pace.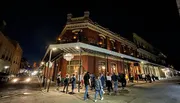 Audio Tours' "Ghosts of New Orleans" self-guided walking tour is a spine-chilling experience that takes you through some of the city's most haunted sites. With a downloaded audio guide, you can easily navigate this eerie tour at your own pace, learning about the city's dark history and the ghosts that still haunt its streets. From the haunted Bourbon Orleans Hotel to the infamous LaLaurie Mansion, this tour offers a unique and thrilling way to explore the supernatural side of New Orleans.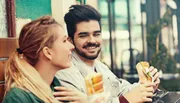 Audio Tours is the perfect way to explore the fascinating city of New Orleans. With this activity, travelers can embark on a self-guided audio tour designed to offer an immersive experience of the vibrant culture and history of the Big Easy. The audio tours are led by knowledgeable and entertaining tour guides, who will provide narration on popular attractions such as the French Quarter, St. Louis Cathedral, Jackson Square, and many more. Get ready to discover the hidden gems of New Orleans with Audio Tours.
Sep 27
7:30 AM
9:00 AM
11:00 AM
1:00 PM
3:00 PM
5:00 PM
7:00 PM
9:00 PM
Sep 28
7:30 AM
9:00 AM
11:00 AM
1:00 PM
3:00 PM
5:00 PM
7:00 PM
9:00 PM
Sep 29
7:30 AM
9:00 AM
11:00 AM
1:00 PM
3:00 PM
5:00 PM
7:00 PM
9:00 PM
Sep 30
7:30 AM
9:00 AM
11:00 AM
1:00 PM
3:00 PM
5:00 PM
7:00 PM
9:00 PM
Oct 01
7:30 AM
9:00 AM
11:00 AM
1:00 PM
3:00 PM
5:00 PM
7:00 PM
9:00 PM
Oct 02
7:30 AM
9:00 AM
11:00 AM
1:00 PM
3:00 PM
5:00 PM
7:00 PM
9:00 PM
Oct 03
7:30 AM
9:00 AM
11:00 AM
1:00 PM
3:00 PM
5:00 PM
7:00 PM
9:00 PM
Oct 04
7:30 AM
9:00 AM
11:00 AM
1:00 PM
3:00 PM
5:00 PM
7:00 PM
9:00 PM
Oct 05
7:30 AM
9:00 AM
11:00 AM
1:00 PM
3:00 PM
5:00 PM
7:00 PM
9:00 PM
Oct 06
7:30 AM
9:00 AM
11:00 AM
1:00 PM
3:00 PM
5:00 PM
7:00 PM
9:00 PM
Oct 07
7:30 AM
9:00 AM
11:00 AM
1:00 PM
3:00 PM
5:00 PM
7:00 PM
9:00 PM
Oct 08
7:30 AM
9:00 AM
11:00 AM
1:00 PM
3:00 PM
5:00 PM
7:00 PM
9:00 PM
Oct 09
7:30 AM
9:00 AM
11:00 AM
1:00 PM
3:00 PM
5:00 PM
7:00 PM
9:00 PM
Oct 10
7:30 AM
9:00 AM
11:00 AM
1:00 PM
3:00 PM
5:00 PM
7:00 PM
9:00 PM
Oct 11
7:30 AM
9:00 AM
11:00 AM
1:00 PM
3:00 PM
5:00 PM
7:00 PM
9:00 PM
Oct 12
7:30 AM
9:00 AM
11:00 AM
1:00 PM
3:00 PM
5:00 PM
7:00 PM
9:00 PM
Oct 13
7:30 AM
9:00 AM
11:00 AM
1:00 PM
3:00 PM
5:00 PM
7:00 PM
9:00 PM
Oct 14
7:30 AM
9:00 AM
11:00 AM
1:00 PM
3:00 PM
5:00 PM
7:00 PM
9:00 PM
Oct 15
7:30 AM
9:00 AM
11:00 AM
1:00 PM
3:00 PM
5:00 PM
7:00 PM
9:00 PM
Oct 16
7:30 AM
9:00 AM
11:00 AM
1:00 PM
3:00 PM
5:00 PM
7:00 PM
9:00 PM
>