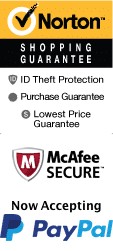 Jamnola Ticket in New Orleans
2832 Royal St New Orleans, Louisiana 70117
1-866-267-5732
Chat Now
Discover the enchanting and artistic spirit of New Orleans through JamNola, a one-of-a-kind interactive exhibit that showcases the vibrant and creative culture of the city. JamNola is located at the border of the Marigny and Bywater neighborhoods of New Orleans, featuring artistic installations and displays that encourage visitors to fully embrace the eccentric allure of the city.
About the Experience

With over 15 interactive exhibits, JamNola highlights the funky and colorful side of New Orleans, taking visitors on a lively and fun-filled journey through some of the most popular and unique aspects of the city. From giant crawfish sculptures to colorful murals and neon lights, every corner of this exhibit is packed with something fascinating and delightful to discover. Embark on an adventure and journey through some of the most fun and fascinating installations in the city on the JamNola tour. The tour typically takes around an hour, and visitors can roam at their leisure and enjoy the installations along the way. Tour guides are available to assist and give information about the exhibits if needed and answer questions along the way.
Experience the vibrant culture of New Orleans and be a part of a unique and exciting community of artists, musicians, and creators through JamNola. Take a selfie with the Red Bean Mural, strike a pose in the oversized Mardi Gras costume room, or indulge your sweet tooth in the Candyland-themed room. JamNola is the best place to have fun, let loose and unleash your inner creativity in a way that truly speaks to the spirit of New Orleans. It is a perfect attraction for families, solo travelers, and groups wanting to enjoy a unique and memorable experience in the heart of one of the most vibrant places on earth.
JamNola is a must-visit attraction in New Orleans that is perfect for visitors of all ages who want to experience the city's creative and quirky vibe. The exhibit is packed with unique experiences and installations designed to elicit emotions, memories and the joy of living. So, visit JamNola now, and embrace the spirit of New Orleans, the Big Easy that never sleeps!
Frequently Asked Questions for Jamnola Ticket in New Orleans:
What is included in the admission price for Jamnola Ticket in New Orleans?

Includes admission to 17 interactive exhibits.

Approximately how long could a customer plan to spend at Jamnola Ticket in New Orleans?

Guests spend approximately 45 minutes exploring the exhibits.

Is Jamnola Ticket in New Orleans handicap accessible?

Yes.

Is photography & video recording allowed?

Yes.

For what ages is Jamnola Ticket in New Orleans appropriate?

Great for all ages.
Book Now!