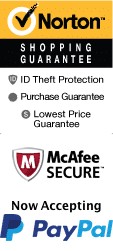 Hop-on Hop-off NOLA Culture City Tour
414 Canal St New Orleans, Louisiana 70130
1-866-267-5732
Chat Now
Get ready to discover the vibrant and unique city of New Orleans in an unforgettable way with the Hop-On Hop-Off Double Decker Bus Tour. You'll be enchanted by the city's mesmerizing landscapes, iconic architecture, and rich culture as you roam around the city. This bus tour offers a great way to explore all the city's treasures as it stops at 18 locations, each with its own charm and features.

The tour includes historical landmarks such as the French Quarter, Jackson Square, and the Garden District, as well as popular neighborhoods like the Arts District, the Riverfront, and Magazine Street. As you hop-on and off the bus, you'll have the opportunity to experience all of the city's hidden gems, from museums, galleries, and local shops to renowned restaurants and cafes.

With the Hop-On Hop-Off Bus Tour, you'll never have to worry about getting lost or missing a sight, as the tour guides are knowledgeable and informative, providing you with a comprehensive understanding of each stop. The tour covers a distance of 18 miles and takes approximately 2 hours to complete, depending on how many stops you choose to make.

You'll have the opportunity to marvel at the city's stunning landmarks, take stunning photographs, and gain an appreciation and understanding of the unique and captivating culture that New Orleans boasts. You can also opt for an evening ride where you can spot the vibrant nightlife and tour the city's hotspots.

With its rich history and deep culture, the Hop-On Hop-Off Bus Tour offers an exceptional way to discover the city's charming uniqueness and beauty. Take in the sights, tastes, and sounds of New Orleans in one of the most comfortable and enjoyable ways possible.

Experience the thrill of the city's magical landscapes, distinguished architecture, and incredible cuisine from the top of a double-decker bus. This tour is the perfect way to explore the most important landmarks in the city, so hurry and book your ticket today for an unforgettable journey through New Orleans!
Book Now!