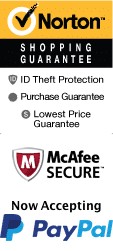 Haunted Pub Crawl in New Orleans
620 Decatur St #600 New Orleans, Louisiana 70130
1-866-267-5732
Chat Now
Welcome to the Haunted Pub Crawl in New Orleans, where the haunted history of the city pairs perfectly with its vibrant nightlife scene. This activity takes place in the heart of the French Quarter, the oldest neighborhood in the city, and promises an evening of thrilling tales and spirits - both liquid and supernatural.

Led by a knowledgeable and entertaining guide, guests will visit four of the city's most historic and haunted bars. The bars are a unique blend of taverns that range from elegant still standing buildings with their authentic architecture to dingy establishments with colorful histories. Throughout the tour, participants will learn about the city's spooky history, from voodoo and witchcraft to legendary murders and ghosts that still haunt the streets.

The Haunted Pub Crawl is an approximately two-hour walking tour. Guests should wear comfortable shoes and dress for the weather. The tour is approximately one mile in length and will require standing and walking for extended periods. Participants must be at least 21 years old and have a valid ID for admission to the bars.

The first bar on the tour is a landmark establishment that has been serving alcoholic beverages since 1772. It is rumored to be haunted by a former owner who was murdered over greed. The next stop is a vampire-themed bar that is decorated to look like the inside of a vampire's mansion. The guide will regale stories of the dark, mysterious world of vampires, and vampire lore. The third bar on the tour is the location of a notorious double murder. The bar's second floor is said to be haunted by the previous occupants, who lost their lives in a haunted love triangle. The tour concludes at a rum bar that is inhabited by ghost pirates who are said to hide their treasure within the walls of the bar.

The Haunted Pub Crawl's unique concept, excellent tour guides, and haunted bars appeal to both history buffs and lovers of a good drink. It is a once-in-a-lifetime experience that visitors will not soon forget. The stories of murder, mayhem, and ghosts are sure to captivate and entertain guests, making it the perfect adventure for a group of friends, a date, or a solo outing.

In summary, the Haunted Pub Crawl is the perfect experience for visitors who want to delve deep into the supernatural and mysterious history of New Orleans. It's the perfect blend of city exploration, history, and pub crawl. Ghost stories, paranormal experiences, and lots of fun are all guaranteed. Come join the adventure, become a part of the neighborhood's spooky past, and create memories that will last a lifetime.
Options:
Haunted Pub Crawl in New Orleans
Available Now until 12/31/2023 View Detailed Schedule
Free Shot : Includes a free shot at the end of the tour.
Book Now!