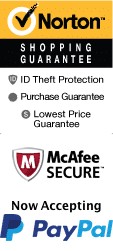 Haunted New Orleans Ghost Tour
615 Pere Antoine Alley New Orleans, Louisiana 70116
1-866-267-5732
Chat Now


Led by an experienced guide, guests will explore the French Quarter, St. Louis Cemetery No. 1, and other haunted locations, as they listen to chilling stories of the ghosts and spirits rumored to still haunt the area. This is not your average tour, as you get to hear about some of the city's most infamous characters, including the voodoo queen Marie Laveau, who is believed to still roam the streets.

During the tour, you'll visit St. Louis Cemetery No. 1, the oldest and most haunted cemetery in New Orleans. Here you'll learn about the unique above-ground tombs and how the city's history and folklore are intertwined with its burial customs. Other stops include LaLaurie Mansion, which was made famous by American Horror Story, and The Pharmacy Museum, rumored to be haunted by a ghost pharmacist.

Guests on the Haunted New Orleans Ghost Tour can expect to walk approximately 1-2 miles, so comfy shoes are a must. It is recommended that tour-goers bring water and dress appropriately for the weather. The tour is family-friendly and suitable for all ages.

If you're a fan of ghost stories, legends, and folklore, the Haunted New Orleans Ghost Tour is a must-see attraction. With its experienced guides, chilling stories, and haunted landmarks, this activity is guaranteed to be both entertaining and enlightening.

In conclusion, if you're looking for a unique and spooky adventure in New Orleans, look no further than the Haunted New Orleans Ghost Tour. With its rich history and haunting tales, it's no wonder why this tour is a popular attraction in the Big Easy. Book your tour now and prepare to be spooked!
Options:
New Orleans Ghost Tour
Available Now until 3/31/2024 View Detailed Schedule
One hour walking ghost tour through the most haunted spots in New Orleans
Book Now!