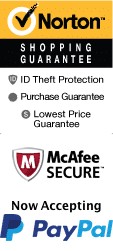 Garden District and Cemetery Walking Tour
2323 St Charles Ave New Orleans, Louisiana 70130
1-866-267-5732
Chat Now
Embark on a journey through New Orleans' historic Garden District and witness the city's unique architecture and fascinating burial traditions with the Garden District and Cemetery Walking Tour. Marvel at the Victorian mansions and tree-lined streets that make up this distinguished neighborhood, while also learning about the legends buried within Lafayette Cemetery No.1.

Led by a knowledgeable and friendly guide, this two-hour tour will take you through a mesmerizing walk into one of the oldest districts in the city. You will hear stories about the architects and owners of the awe-inspiring mansions that line the area and learn interesting facts about the different architectural styles.

As you make your way through the cemetery, your guide will fill you in on the rich history of the burial traditions of New Orleans and the significance of the elaborate burial techniques. You will be amazed at the ornate tombs and sculpture work which reflect the unique and diverse culture that has come to define New Orleans.

The walking tour is perfect for those who want to experience the rich history of the Garden District, without missing the opportunity to witness the charm and grandeur of the above-ground mausoleums. Additionally, as the walk is just over a mile in its entirety, this tour is a calm and leisurely stroll that is perfect for those looking to take in the sights without exhausting themselves.

Discover the history and highlights that make up this charming corner of the city, as well as the extraordinary stories of the people buried beneath the cemetery's towering trees. This tour is perfect for history buffs, architecture enthusiasts, and anyone looking to explore the beautiful city of New Orleans.

In conclusion, the Garden District and Cemetery Walking Tour is an engaging and insightful experience that takes you through the history, culture, and traditions of New Orleans. Join the tour and have yourself an unforgettable time exploring the very characteristics that have helped establish the mystique of this amazing city.
Book Now!