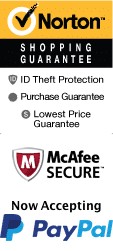 Garden District Tour in New Orleans
2727 Prytania St New Orleans, Louisiana 70130
1-866-267-5732
Chat Now

Explore the local streets on a walking tour of the city

Get inside tips from a local

Led by a local guide

Duration: 2 hours

Schedule
Join an expert guide for a Garden District tour in New Orleans and explore the beauty and history of this iconic area of the city. Known for its stunning homes, oak trees, neighborhood culture, and intricate architecture, the Garden District offers a unique glimpse into a bygone era of Southern life. Visitors will learn about the famous residents who have lived in these homes and discover the story behind the district's creation.
During this leisurely stroll, your guide will take you through the lush garden-lined streets, pointing out the magnificent mansions with their intricate wrought-iron fences and ornate facades. Homes with famous owners such as Sandra Bullock, John Goodman, and the House of Dance and Feathers will be highlighted, as well as the history of the area, including its unique burial practices.
The Garden District tour is approximately 2 hours long and spans 2 miles. Suitable footwear is recommended, and this tour is wheelchair accessible. Enjoy a refreshing drink from one of the local cafes or bars if you get thirsty along the way. This tour is an excellent way to see the city and learn about its culture, history, and what makes New Orleans such an exciting and engaging place.
The Garden District is a unique part of town with breathtaking architecture, and this tour leaves no stone unturned. Known for its jaw-dropping homes, the Garden District is where historical and cultural sites merge. Explore the famous Lafayette Cemetery, which was featured in Interview with a Vampire, and learn about the burial practices of the city. Enjoy the stunning mansions of the rich and famous in the neighborhood, and hear stories about the celebrities and notable residents that once called this place home.
This tour has many highlights, including the oldest home in the area, a pink palace favored by Anne Rice, and one of the most famous cemeteries in the city. The history of each location will be explained, and some insider stories about the famous people and their lives in the neighborhood will be shared. The tour guides are knowledgeable, entertaining, and passionate about the history and culture of the city.
In summary, a Garden District tour in New Orleans is a must-see for visitors to this iconic city. Learn about the haunts of the rich and famous, enjoy historic architecture, and gain valuable insights into New Orleans culture. Take a relaxed and leisurely stroll through the heart of the city, and see the historic side of New Orleans you won't find anywhere else. Book your tour today and explore the beauty of this scenic district!
Book Now!