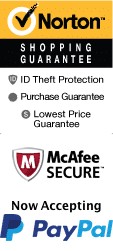 Gallier Historic House Guided Tour
1132 Royal St New Orleans, Louisiana 70116
1-866-267-5732
Chat Now


As you begin your tour of the Gallier House, you'll be transported back to the height of 19th century New Orleans society. The house is filled with beautiful, intricate details, including hand-carved woodwork, ornate plasterwork, and imported marble fireplaces. The furnishings are equally impressive, boasting pieces from some of the most prestigious furniture makers of the time. From the grand staircases to the Tiffany windows, every room is expertly curated to transport visitors back in time.

The tour is guided by knowledgeable docents who are happy to share the history and craftsmanship that went into creating the Gallier House. The tour typically lasts around an hour, giving visitors plenty of time to soak up the atmosphere and appreciate the intricate details of the house. The Gallier House is conveniently located in the French Quarter, making it an easy stop on any sightseeing itinerary.

For history lovers, the Gallier House is a true treasure trove. The house was built in 1857 for famous architect James Gallier Jr., who was known for his impressive work in the Greek Revival style. Visitors can learn about the history of the house and the Gallier family, as well as the broader cultural and social context of New Orleans in the mid-19th century. With its grandeur and opulence, the Gallier House is a testament to the success and influence of the Gallier family and the thriving society of New Orleans at the time.

In summary, the Gallier House is a truly unique and fascinating attraction that offers visitors a glimpse into a bygone era. With its opulent details and expertly curated furnishings, this historic house is a feast for the eyes and the imagination. Whether you're a history buff, an architecture aficionado, or simply looking for a unique cultural experience, the Gallier House is not to be missed. Book your tour today and step back in time to the glamorous world of mid-19th century New Orleans.
Book Now!