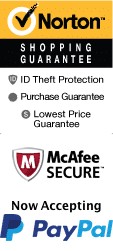 French Quarter Walking Tour With 1850 House Museum Admission
523 St Ann St New Orleans, Louisiana 70116
1-866-267-5732
Chat Now
On the French Quarter Walking Tour with 1850 House Museum Admission, you'll delve into the culture, architecture, history, and unique cuisine of the beautiful French Quarter in New Orleans, Louisiana. Located in the heart of the city, this tour offers a unique and insightful way to learn about the rich history of the French Quarter while exploring the vibrant streets, buildings, and landmarks that give the area its unique character.

During this walking tour, you'll spend approximately two hours exploring the landmarks, squares, and streets of the French Quarter, all while enjoying the fresh air and stunning scenery. Your expert guide will share insider secrets and hidden gems about the area, including its deep-rooted history, culture, and cuisine. Along the way, you'll learn about famous landmarks such as Jackson Square, the Cabildo, and St. Louis Cathedral.

The highlight of your tour is an exclusive visit to the 1850 House Museum. This historic house provides insight into the daily lives of the wealthy Creole families in Louisiana's antebellum period, showcasing their unique home design, furnishings, and luxuries. You'll get a glimpse into their lives and imagine what it would have been like to live in New Orleans at this time. The tour includes admission to the museum, allowing you to extend your visit and dive deeper into the history and lifestyle of this time period.

Throughout the tour, you'll be guided by a knowledgeable local guide who will share fascinating details of the French Quarter's rich history. Walking tours can be a great way to see a city from a different perspective, and this tour is no exception. Be sure to wear comfortable shoes as you'll be walking approximately 2-3 miles throughout the duration of the tour.

In summary, the French Quarter Walking Tour with 1850 House Museum Admission is the perfect way to explore the history and culture of one of the most famous neighborhoods in America. From its stunning architecture to its mouth-watering cuisine, this tour is sure to captivate visitors of all ages and backgrounds. So come walk with us through the streets of the French Quarter – you won't regret it!
Book Now!