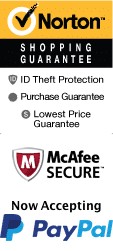 Combo Tour: Oak Alley Plantation and Airboat Swamp Tour from New Orleans
9706 Barataria Blvd Marrero, Louisiana 70072
1-866-267-5732
Chat Now

Close encounter with wildlife

Enjoy a day away from the hustle and bustle of the city

Excellent value for money

All entrance fees included

Duration: 8 hours

Schedule
Combo Tour: Oak Alley Plantation and Airboat Swamp Tour from New Orleans Photos (31)
Looking for a thrilling adventure in New Orleans? Look no further than the Combo Tour of Oak Alley Plantation and the Airboat Swamp Tour. Beginning at Oak Alley, visitors will experience the natural beauty of the grounds and learn about the history of the plantation and its former owners. Afterward, hop on an airboat and explore the swamp, with the opportunity to see alligators, wild boars, and unique flora and fauna.
During the Oak Alley portion of the tour, visitors will enjoy a guided tour of the mansion and grounds. Learn about how the plantation was built and maintained, and catch a glimpse into the lives of those who lived and worked there. With its iconic oak-lined driveway and grand architecture, Oak Alley is a true Louisiana gem. Take in the beauty of the grounds at your leisure, and be sure to stop by the on-site restaurant and gift shop before continuing on to the next part of the adventure.
After touring Oak Alley, visitors will be whisked away on an airboat ride through the vibrant Louisiana swampland. An experienced guide will navigate the waterways, providing insight into the unique ecosystem and pointing out interesting wildlife along the way. Keep an eye out for alligators, which are often spotted in the area. The airboat ride provides a chance to explore the natural beauty of Louisiana and get up close and personal with some of its most fascinating inhabitants.
Those looking for an all-encompassing adventure in Louisiana will not be disappointed by the Combo Tour of Oak Alley Plantation and the Airboat Swamp Tour. This tour is perfect for those with an interest in history, nature, and adventure. Wear comfortable clothing and shoes, as there will be some walking involved at Oak Alley, and be sure to bring your camera to capture the stunning scenery on both portions of the tour.
Don't miss out on this unique opportunity to explore the beauty of Louisiana. Book your Combo Tour of Oak Alley Plantation and the Airboat Swamp Tour today!
Book Now!