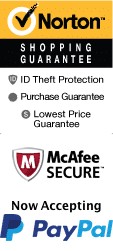 Combo: Oak Alley Plantation and Swamp Boat Tour
9706 Barataria Blvd Marrero, Louisiana 70072
1-866-267-5732
Chat Now

Enjoy a day away from the hustle and bustle of the city

Family friendly

Get up-close to native wildlife

All entrance fees included

Hotel pickup included

Travel by boat and see the sights from the water

Duration: 8 hours

Schedule
If you're looking for an immersive and unforgettable New Orleans experience, then be sure to book a Combo Oak Alley Plantation and Swamp Boat Tour. You will get to explore the beauty and mystique of the area, all while gaining fascinating insights into its history, flora, and fauna.
Your day will start with a visit to Oak Alley Plantation, one of the most well-known and iconic plantations in Louisiana. You'll walk in the footsteps of Southern belles and plantation owners of the past, as you learn about their lives, struggles, and contributions to the region's history. Take a guided tour of the Big House, a stunning antebellum mansion that boasts over 25 rooms and has witnessed over 300 years of history. Stroll through the gardens and the famous alley of 28 live oak trees, which have been standing for over 300 years and are the subject of numerous works of art and literature.
Next, you'll head out to the swamp to explore the natural wonders of the area. You'll take a boat tour through the diverse ecosystem, where you'll encounter alligators, turtles, birds, and other wildlife that thrive in the marshes and bayous. Your knowledgeable guide will educate you on the delicate balance of the swamp and how humans can help protect it. You'll even get to hold an alligator and take a picture with it, if you're brave enough!
This tour typically lasts around 8.5 hours and requires a moderate level of walking and standing, so comfortable shoes and clothing are recommended. The meeting point is conveniently located in the French Quarter or you can arrange for pickup from your hotel. The tour is family-friendly and suitable for all ages, so bring your loved ones along for a memorable adventure.
This tour is the perfect way to experience the real Louisiana, with all its rich history, natural beauty, and unique culture. You'll leave feeling inspired, educated, and enchanted by this enchanting corner of the world. Don't miss out on this incredible experience - book your Combo Oak Alley Plantation and Swamp Boat Tour today!
Options:
Full Day Oak Alley Plantation and Swamp Boat Tour from New Orleans
Available Now until 12/31/2023 View Detailed Schedule
Pickup included
Book Now!