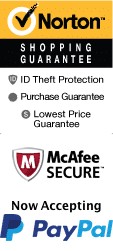 Amazing Combo Tour in New Orleans
301 Basin St #1 New Orleans, Louisiana 70112
1-866-267-5732
Chat Now
Picture yourself walking through the historic city of New Orleans, taking in all that it has to offer. You could explore the French Quarter, visit an iconic cemetery, or embrace the vibrant culture of the city. Now, imagine combining all of these experiences into one fantastic tour. That's exactly what you'll get with the Amazing Combo Tour in New Orleans.

Starting at the French Quarter, you'll stroll through the streets, admiring the charming architecture and learning about the history of this iconic neighborhood. Then, you'll be transported to St. Louis Cemetery No. 3, the final resting place of many notable New Orleans residents. Here, you'll be in awe of the above-ground tombs that line the avenues, while taking in the rich history and culture behind this unique burial site.

Next, you'll board a comfortable coach and head to the picturesque City Park. Covering over 1,300 acres, this stunning park is one of the top attractions in New Orleans. You'll have the opportunity to take a relaxing stroll, or snap pictures of the scenic lagoons, fountains, and greenery.

To cap off an incredible day, what better way to experience NOLA's culture than a jazz cruise? The Amazing Combo Tour takes you to the Mississippi Riverfront, where you'll board a steamboat and enjoy live music, great food, and stunning scenery along the waterway. As the boat sails, guests indulge in a buffet of classic New Orleans treats including jambalaya, creole creamed spinach, and bread pudding.

Throughout the tour, you'll be guided by a friendly and knowledgeable local guide. They'll provide you with fascinating details about each location and give you insider tips on hidden gems throughout the city. The Amazing Combo Tour is perfect for anyone who wants to experience the best of New Orleans in one unforgettable day.

Aside from the effortless travel arrangements, you can't beat the locations! Each stop offers guests a unique perspective into the city's distinct culture, architecture, history, and music. The addition of the river boat cruise adds a level of class that you will never forget. Guests can let their hair down while relaxing along the waterside or dancing away to toe-tapping tunes.

In conclusion, the Amazing Combo Tour in New Orleans is the ideal way to experience everything the city has to offer, from its rich history and culture to its tantalizing food and live music scene. With an informative guide and comfortable transportation between locations, this tour is perfect for anyone looking to fully immerse themselves in the vibrant spirit of New Orleans. Don't miss out on this unforgettable experience.
Book Now!