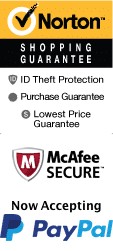 Wedgewood-Houston in Nashville, TN
Wedgewood-Houston is a neighborhood located in Nashville, TN.
Located a few blocks south of downtown Nashville, this neighborhood has been known for its recent growth from housing to retail. Visiting or living in Wedgewood-Houston seems to be a great way to get in on the future of Nashville.
In Wedgewood-Houston, also known by the name "WeHo", the area has attracted many people to the old warehouses, factories, and garages to be turned into restaurants, breweries, galleries, and more. Large companies are planning on moving into the area with an Apple Music office and a SoHo House Hotel opening relatively soon. For those who are young and are looking for an affordable place to live in the city, the area is known for its cheap rent prices as plenty of housing is available. Whether you're a couple looking for an area with activities to do or are looking for a place to live to start your career, Wedgewood-Houston is a great place to do it.
While living in the Wedgewood-Houston area, you might already know and are taking part in many of the activities the neighborhood has to offer but the greater Nashville area even has way more to do. The Grand Ole Opry is a famous attraction for having the longest-running radio broadcast in US history, bringing in many famous artists performing country, folk, gospel, and more to perform live on their radio show. If you're not as much interested in music, you could take a trip to the Nashville Zoo at Grassmere, featuring over 339 species or the Frist Art Museum, a fine art museum that has rotating visual exhibitions. Regardless of your interests, the greater Nashville area has plenty of fun for you to enjoy.