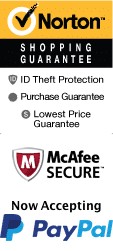 Together, both Edwin and Percy Warner Parks are known as "The Warner Parks" located 9 miles from downtown Nashville, Tennessee. These parks are the largest park areas in Nashville and cover over 3,100 acres of forested area. These parks are great for spending a day in the fresh air and enjoying the great outdoors.
Each year over one million people visit Warner Parks to spend a day in the fresh air and enjoy all the beauty and wonder nature has to offer. The area spans lots of land covered with thick and plush forests that provide a beautiful canopy of trees and create a whole new world. Enjoy a day of hiking or biking through the forests on the secluded and peaceful trails where you'll find birds, squirrels, plants, and more hidden wonders of nature. Take advantage of the covered picnic areas and enjoy a delightful lunch in the fresh air. The parks are also home to golf courses for entertainment and historical landmarks like Allee/Belle Meade Steps, Little Harpeth River, Iroquois Steeplechase Course, Cemeteries, Cedar Glen Spring House, World War I Memorials, and many more. While spending a day at the park, stop by the nature center
where you can enjoy a supreme staff of naturalists and educators as well as a natural history museum, a library, a working organic garden that includes both a cedar shade house and a greenhouse, numerous gardens, the First teaching pond, and more. Free educational programs are offered at the center throughout the year.
Set in Nashville, Tennessee, Warner Parks are one of the best ways to spend a day enjoying all the wonder and beauty nature has to offer. Hike, bike, learn, read, and enjoy a picnic all in one place. Don't miss out on an ideal day full of learning, fun, and fresh air, head to Warner Parks in Tennessee today.