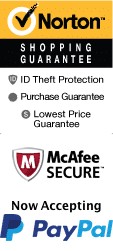 Shelby Bottoms Nature Center & Greenway in Nashville, TN
1900 Davidson St Nashville, TN 37206
Shelby Bottoms Nature Center is an environmental educational and recreational center located in East Nashville.
The center's goal is to respect, educate, raise awareness, and share the excitement they have about the natural environment.
This nature center serves as many things. It is the starting point for anyone wanting to explore the over 950 acres of Shelby Bottoms Greenway and the 336 acres of the adjacent Shelby Park. The center offers both group and individual educations programs covering natural history. The center also promotes and educates on topics like organic and urban community gardening and green building. Shelby Bottoms is also the home of a Nashville B-Cycle station where visitors can rent bikes to ride through Shelby Bottoms and the connected Greenways while enjoying the beauty of the natural scenery.
Visitors of the center can enjoy numerous natural and cultural history exhibits, art, photography, and a library that features numerous field ID guides. They also offer the Cumberland River Compact rain garden, a play area for children, and several trails.
The Shelby Bottoms Nature Center & Greenway is a fantastic place to spend a day as a family while both enjoying the beauty of nature and learning about all that surrounds you. This beautiful and scenic park is less than four miles from Printers Alley and the historic Lower Broadway in downtown Nashville, making this the perfect vacation stop with plenty of nearby attractions for everyone to enjoy.