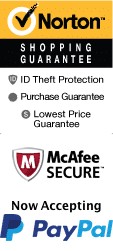 The following tours go by Riverfront Train Station:
3/26/2023 - 12/31/2023
This brand new city double decker tour from the Grayline highlights some of the most splendid sites and more in the Nashville, TN area.
The Nashville Riverfront Train Station is was built in 2006 and is a gateway to many of the city's attractions.
Located at 108 South First Ave. South, on the banks of the Tennessee Rivers near the Shelby Street Bridge, the station is used by many commuters who work downtown and was designed to look like an old rail station. While the site itself is not that much of an attraction, it is a gateway to many others.
Professional football is an easy walk across the river and the station is also close to the Country Music Hall of Fame. The Johnny Cash Museum and the George Jones Museum are a short walking distance away. Other nearby locations include the State Capitol, various mseums, Tennessee University and Riverfront Park. The Nashville Riverfront Train Station is located in the historic district of Nashville.
If you want to spend the day in downtown Nashville, and avoid traffic, a visit to the Riverfront Train Station might be a great way to go. The station makes a great base for exploring the area, especially if you are staying at one of the many fine hotels downtown. The station offers connections to all parts of the city.