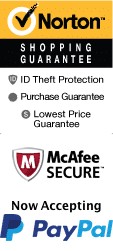 The following tours go by Music Row and Studio B:
3/30/2023 - 12/31/2023
Take a magnificent look at Nashville and music's history at the famed Country Music Hall of Fame and Museum.
3/30/2023 - 12/31/2023
Get a tasting of all things Nashville with a Discover Nashville motorcoach tour.
Developed in the 1950s, Nashville's Music Row has become the headquarters of America's country music recording industry.
Situated on this historic strip, Studio B is the famous recording studio where the 'King of Rock and Roll' Elvis Presley recorded more than 200 popular hits. Many of the nation's most popular and famous artists such as The Everly Brothers, Roy Orbison, Charley Pride, Dolly Parton, Willie Nelson, Lee Ann Rimes, and many more have also recorded at this location.
Built in 1957, it is Nashville's oldest surviving recording studio and has become known as the home of the 'Nashville Sound.' Closed by RCA and reopened in 1977 by the Country Music Hall of Fame and Museum, it began operating as a historic site. In 1996, it was restored to its vintage 1957 look and since then has become a 'learning laboratory' where students have the opportunity to work with vintage state-of-the-art recording technology.
Inside, you are surrounded by authentic fixtures and instruments of the times, including the actual mood lights that Elvis had installed to record his great music, and the actual piano that was used for many artists' songs. This great historical studio offers informative tours that allow you to actually stand in the same room where Elvis, and so many more artists, stood. Many say the Studio B tours are absolutely amazing as well and should not be missed.