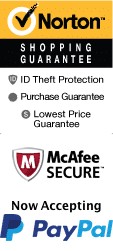 Johnny Cash Museum in Nashville, TN
119 3rd Ave S Nashville, TN 37201

Johnny Cash Museum in Nashville, TN is no longer available.
The Johnny Cash Museum is the perfect stop in Music City for any die-hard fans of the Man in Black. Officially authorized by Johnny Cash's estate, this museum is an authentic dedication to the music career and life of Johnny Cash. As you embark on an in-depth journey through the Man in Black's eventful and amazing life, you'll have the pleasure of viewing hundreds of interactive exhibits and Johnny Cash artifacts that make up the largest and most complete collection of Johnny Cash memorabilia in the world, including:
Personal instruments
Artwork
Handwritten lyrics
Stage costumes
Personal letters
Tons of contributions from family and friends
Along with the state-of-the-art exhibits and interactive exhibit displays on-site, Nashville's Johnny Cash Museum houses a gift shop, coffee shop, and cafe making this the most complete Johnny Cash experience available. If you are a die-hard Johnny Cash fan, this place is a must. Experience Cash's life and legacy at this interesting museum.
More About Johnny Cash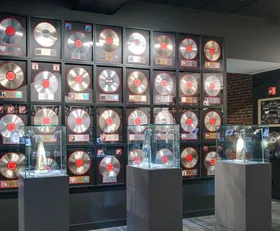 Johnny Cash started his career with a one-of-a-kind mix of blues, hillbilly, and gospel music- later coined as 'rockabilly'- leading him to Sun Records where he recorded 'I Walk The Line' and 'Folsom Prison Blues'. After transforming into The Man in Black, Cash began breaking musical barriers and creating an all-country sound with his signature low baritone voice. Cash achieved undeniable success in the country music industry, becoming the youngest inductee to join the Country Music Hall of Fame in 1980, and also joining The rock and Roll Hall of Fame and the Songwriter's Hall of Fame. With 96 recorded albums, Cash's most popular songs include hits such as 'Ring of Fire', 'Hurt', 'Jackson', and 'God's Gonna Cut You Down'.
Do not miss your chance to see this comprehensive and intimate look into the life and work of Johnny Cash, right below the Patsy Cline Museum, all in the heart of downtown Nashville. As it is one of only six Nashville attractions to earn the AAA Gem rating and ranked the No 1 Music Museum by Forbes, it is a place you do not want to pass up on visiting! When you are done learning about the legacy of this iconic country music artist, check out all of the other fun things Nashville has to offer. Whether you visit Sun Studio, grab some drinks at a honky tonk, take a sightseeing tour to see all of the landmarks, or enjoy live music at a famous venue, your Tennessee vacation is certain to be a wonderful time. Combine all of your tourist attraction adventures with a room at the hotel or inn of your choice. Visitors will have a great time with their completely customized getaway package!
Reviews

Tamara Jackson
Lebanon, IN
✓
Verified Traveler
"Definitely a must see if you're a Johnny Cash fan!"
Definitely a must see if you're a johnny cash fan! Great souvenir shop too!!

Paulette Nordahl
Sacramento, CA
✓
Verified Traveler
"Very well done and enjoyable."
Very well done and enjoyable.

Traci Weber
Grand Island, NE
✓
Verified Traveler
The johnny cash museum was a lot of fun. Very informative.

Rachel Keller
Saint Cloud, MN
✓
Verified Traveler
"The Museum was amazing "
The museum was amazing and had so much history in it. My husband and i learned alot.
Tip: Take your time and plan to be there awhile.
Frequently Asked Questions for Johnny Cash Museum in Nashville, TN:
Approximately how long could a customer plan to spend at Johnny Cash Museum ?

Guests spend about 2 hours here.

What amenities are available?

There is a cafe and a gift shop.

Is Johnny Cash Museum handicap accessible?

Yes.

Is photography & video recording allowed?

Non-flash photography is allowed. Video recording is not allowed.

For what ages is Johnny Cash Museum appropriate?

Great for all ages.

Is parking available at Johnny Cash Museum?

There is plenty of nearby paid parking.