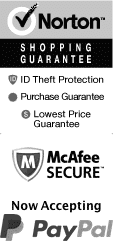 8 Best 2023 Shows in Nashville, TN
As the country music capital of the world, Nashville has some excellent shows to share with visitors. These shows are some of the best shows that the city is known for. Check them out and see for yourself why Nashville's residents have gained the city the nickname Music City and why it is such a huge icon in the entertainment world!
8 Best 2023 Shows in Nashville, TN
Dec 4, 2023
to
Dec 31, 2024
General Jackson Showboat Nashville Lunch & Dinner Cruises
Schedule
Get dinner and a fantastic show aboard the General Jackson with General Jackson Showboat Lunch and Dinner Cruises. The entertainment on board creates some of the most sought-after showcases in Music City. Embrace the culture, history, and roots of Nashville with these exciting country music performances.
Dec 5, 2023
to
Mar 3, 2040
Grand Ole Opry Schedule, Tickets & More
Schedule
If you are looking for tradition, history, and the best country music in Nashville, you're going to find it at the Grand Ole Opry. The Grand Ole Opry is the cornerstone of country music in Nashville. Some of the greatest country stars have been discovered on this stage, and the venue is constantly hosting the hottest up-and-coming music stars as well as legendary favorites. When you go to this show, you're becoming a part of the rich history of the Grand Ole Opry!
Dec 4, 2023
to
Oct 25, 2024
Nashville Nightlife Dinner Theater
Schedule
Noted as second only to the legendary Grand Ole Opry by Nashville Business Journal, this show has earned its top position as one of the best shows in Nashville. This incredible show will give you popular country music from the past and present for a night of sizzling entertainment. This show even includes a delicious meal for a dinner and music combination that is unbeatable!
Dec 9, 2023
to
Dec 30, 2023
Ray Stevens CabaRay Dinner Show
Schedule
A fun cabaret-style dinner and show await with the marvelous Ray Stevens CabaRay Dinner Show. Experience the comedic flair of Ray Stevens, who not only will bring some laughs to the stage but is also a multi-talented musician who will entertain as you dine. Enjoy Ray Stevens' diverse talents and his numerous hits! Visitors can enjoy this cabaret-style presentation while dancing and singing along to some wonderful music. Purchase tickets for Ray Stevens Nashville to enjoy some fantastic entertainment in Music City!