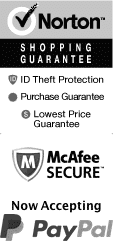 Things To Do in Murrells Inlet SC
Murrells Inlet is one of the most unique places in the Myrtle Beach area. This fishing village is comprised of vast waterways, interesting wildlife, shopping options, restaurants, and more. From dolphin cruises to booze cruises to eco-tours and conservation areas, Murrells Inlet offers incredible activities, sightseeing, and fun to all who visit. Check out any number of these incredible attractions in the area to gain a new appreciation for Murrells Inlet and its unique atmosphere!
Things To Do in Murrells Inlet SC
Oct 1, 2023
to
Aug 31, 2024
Myrtle Beach Shell Island & Murrells Inlet Eco Cruise
Schedule
The Murrells Inlet area is home to some of the most unique wildlife in the country. Board the Saltwater Marsh Bird Watching and Eco Excursion to learn about the species that call it home. This incredible adventure takes place on the Explorer, an immaculate vessel that features a covered deck for the best panoramic views of the water as you sail along. You will traverse Murrells Inlet and the saltwater marshes that make up the area on search for wildlife including dolphins, turtles, alligators, oysters, eagles, and more. Learn all about the ecosystem in a fun, hands-on way, and walk away with an even better appreciation for Murrells Inlet.
Sep 30, 2023
to
Nov 4, 2023
Myrtle Beach Sunset Cruise
Schedule
Get out and enjoy the scenery and splendor of the Murrells Inlet area with tickets aboard the Myrtle Beach Sunset Cruise. Climb aboard an immaculate boat and set out along Murrells Inlet. You will sail along all of the area's fascinating landmarks including restaurants, natural wonders, and shopping destinations. Along the way, keep an eye out for dolphins and other wildlife. The cruise is topped off with a picturesque sunset over the water, making for the perfect evening.
Sep 30, 2023
to
Oct 31, 2023
Brookgreen Gardens
Schedule
As one of the most notable places in the Murrells Inlet area, Brookgreen Gardens is a place that offers plenty of fun and sightseeing value. Book tickets to the Gardens during your vacation for an amazing time. Brookgreen Botanical Gardens is comprised of stunning gardens, 300-year-old oak trees, and splendid photo opportunities. It is made up of three different sections: the Sculpture Garden, the Lowcountry Center, and the Native Wildlife Zoo. Each of these sections has plenty of educational fun and beauty to offer. Visit animals, learn about the ecology of the area, and peruse stunning gardens and more than 2,000 works by more than 400 artists at the Brookgreen Gardens.
Sep 30, 2023
to
Dec 23, 2023
Pirate Adventures of Myrtle Beach Children's Pirate Cruise
Schedule
Ahoy, matey! Enjoy tons of pirate-themed fun in Murrells Inlet with tickets on the Pirate Adventures of Myrtle Beach Children's Pirate Cruise. Great for families, this cruise allows guests to participate in some swashbuckling fun. Kiddos can get decked out in pirate attire as they enjoy plenty of pirate activities. Set sail in search of treasure as you race to defeat Pirate Pete and capture the treasure for yourselves! All of the fun takes place on a 37' pirate ship, making for a thrilling cruise in the Murrells Inlet area.