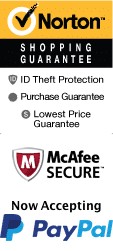 Mackinaw Crossings: A Shopping Experience
Get in some awesome Mackinaw City Shopping. Mackinaw Crossings offers not only a variety of shops featuring gifts, clothing, and more, but it also offers the best in dining, a theater for shows, and a courtyard cinema. While checking out things to do in the area, and enjoying shopping in Mackinaw City, make sure you take a look at our top hotels in Mackinaw Island.

Mackinaw City Shops

Souvenirs, Gifts, & Collectibles at Mackinaw Crossings
Olivers Trendz
Spitfire Gallery - Offering artistic handcrafted gifts.
Teysen's Gallery and Home Decor - Original photography using "The Wooden Gallery" process. They also have an entire shop dedicated to moccasins.
The Artist's Corner - Get your own custom airbrushed t-shirt.
View's of the Past - Michigan's largest collection of photography, frames, and accessories.
Canada Store - Tourist information.
Christmas Store - Buy your christmas ornaments any time of the year.
Enchanted Knights - Offering medieval swords, statues, and more.
Mackinaw City Soap Factory
Michigan Peddler - A wide selection of michigan made gifts, food, beer, and more.
Northwoods Harley Davidson - Featuring gifts, collectibles, accessories, and more for the motorcycle enthusiast in your family.
Paws Fur Fun - Gifts and goodies for dogs, cats, horses, and their people.
Pop Shop - Coca-Cola and John Deere gifts and collectibles.
True North Books - Books and gifts featuring local authors, children's books, and gift books.

Clothing & Accessories
Be You - Body jewelry, on-site piercer, Italian charms, shot glasses, t-shirts, and much more.
Big Sail - Resortwear and accessories.
Clothing Connection - Embroidered sportswear for the whole family.
Del Sol - Color changing, sun-powered apparel and accessories.
Grandma & Me - Resort clothing and novelties.
Harbor Wear - Casual resort clothing.
Mackenzie's of Mackinaw - Sportswear, handbags, swimsuits, and more.
Mackinaw Shirt Co. - Resort wear.
Nadia's Fashion Shop - Men's and women's clothing and sportswear.
Sun Optics - Wide variety of sunglasses.
Tee Shirt Brothers
Top Hats of Mackinaw - All types of hats.

Toys, Games, Sports & Nautical
4 Kids of All Ages - Educational toys, games, puzzles, and gifts.
Lighthouse Keepers - Michigan lighthouses and nautical accessories.
Speedway Sports - NASCAR jackets, hats, die-cast models, and more.

Home Furnishings & Decorations
Bear River Woodshop - Unique store that specializes in the up-north "lodge" look.
Sight and Scent - Candles and soaps.

Mackinaw Entertainment and Attractions
4 Kids Arcade and Family Fun Center - Mackinaw's premier video arcade.
A Maze and Mirrors - An enormous maze of mirrors and glass.
Courtyards Cinema - 5-plex cinema open daily year round.
Mackinaw Theater - 830-seat live theater, featuring musical comedies.
Restaurants and Confections
Dog House Diner - A 50's style diner offering, coney dogs, hamburgers, gyros, specialty fries, and more.
Historic Depot Restaurant - Featuring an extensive menu to satisfy taste buds of all types.
Kilwin's Chocolates & Ice Cream - A confectionary shop offering fudge, ice cream, and al types of chocolates.
Mackinaw Deli Co. - Pannini's, personal pizza, deli salads, and homemade soups.
Murdick's Fudge - Fudge using only the finest natural ingredients.
Sugar Daddy's - Candy, ice cream, and novelty store.
The Bean Counter - Coffee, cappuccino/espresso/latte, light snacks, desserts, fruit drinks and smoothies, and free high-speed internet.
The perfect vacation to Mackinaw Island awaits with plenty of awesome Mackinac City shopping options.