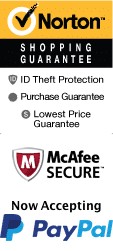 The Tallac Historic Site is a place where you can go to both relax and learn about the history of the area.
There are several log cabins that dot the property. You will also find a few trails that lead from one building to another.
The site is comprised of different estates that include the Baldwin Estate and the Pope Estate. You can explore the site during the summer months. There are several gardens to walk through that feature seasonal flowers and bushes. Relax on one of the benches in the garden after strolling along the paths. A museum features historical items that relate to each estate. The Vintage Clothing Exhibit is one of the most popular at the site. It features clothing that people who once lived in the area would have worn. You can also see a blacksmith as he works. A guided tour is offered for those who want detailed information about the site. Books and other items can be purchased in the Baldwin Museum. The Pope House has been designed to include a formal dining room, kitchen and bedroom.
If you enjoy history, then spend a day at the Tallac Historic Site. This is an expansive area with pathways, gardens and buildings that tell a story about the history of Tahoe. You will find that there is something for all ages to enjoy while walking on the site.