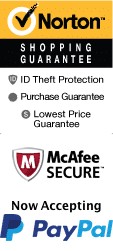 Tahoe Fly Fishing Outfitters in Lake Tahoe, CA
2705 Lake Tahoe Blvd. South Lake Tahoe, CA 96150
Tahoe Fly Fishing Outfitters has a fully-stocked fly fishing store and offers fly fishing tours for guests.
Located on Lake Tahoe, California, this is a full-service shop that has everything from fishing equipment to clothing and gear you will need for fishing adventures.
Lake Tahoe, California is one of the most beautiful areas in the United States and Tahoe Fly Fishing Outfitters has everything you need for the fishing adventures of a lifetime surrounded by the gorgeous scenery in this area. They have an experienced and knowledgeable sales staff who will assist you with the equipment you need. Some of the supplies available include reels and spools, waders and boots, tackles and lures, premium flies along with hats, bags, and outdoor clothing.
The fly fishing guides at Tahoe Fly Fishing Outfitters know all of the best areas to fish at the different times of year and lead guiding tours throughout the area. There is even a guide school to teach others how to become fly fishing guides so they too can follow their dreams of working in a field they love.
There are numerous things to do in the Lake Tahoe area, and Tahoe Fly Fishing Outfitters will offer you the fishing adventure you crave. Here, you'll breathe in the clean mountain air, surrounded by the beauty of the pristine lake, rivers, and mountains.