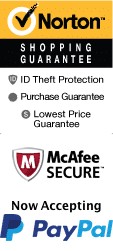 The Sugar Bowl Ski Resort is a snowboarding and skiing area in Norden, California.
The resort opened in 1939 and has been family-owned since it was started, and is open 7 days a week from 9 am to 4 pm.
The resort has more than 1000 skiable acres, and it receives close to 400 inches of snowfall each year. With more than 100 trails to choose from, visitors get to go on different adventures across the resort. There are 5 high-speed express quads to choose from in addition to 3 fixed grip quads. The trails are diverse and they cater to the different difficulty levels ranging from beginner to intermediate to advanced. As a result, the resort is ideal for families since everyone can get involved. The resort has several ski & board schools where beginners or those who are interested can learn to ski and snowboard. Additionally, there are several snowboard & ski rentals so visitors don't have to worry about getting new gear but focus on learning and having fun. Visitors to the resort can choose to stay at the Sugar Bowl Hotel which offers slope-side lodging at fair prices. Several events are hosted at the resort all year round and they include cross country skiing competitions and skating clinics.
Sugar Bowl Resort has set in place several policies and measures to ensure the safety of its visitors. If you are ever near Lake Tahoe, you should consider going to the Sugar Bowl Ski resort. Why? You get to ski and snowboard in a safe environment and also because it has the most snow of all the resorts located near the lake.