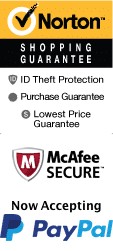 Amply settled on the southern shore of amazing Lake Tahoe, California, is Pope Beach.
The quiet and peaceful beach is set in a great place full of natural beauty. Weather you are looking for hiking, water activities, or just a picnic on the shore, Pope Beach is the place to go.
Pope Beach is part of the popular Lake Tahoe area in California. It is a day-use area set in the beautiful and majestic pine forest located in the southern section of Lake Tahoe. This lovely beach features picnic tables and standing BBQ grills for the perfect afternoon. While the water is generally very cold here, it can be enjoyed during the warmer months of summer for both swimming and boating. The area is also open for fishing. For those planning a trip, $8 gets you admission to the park for the entire day where you'll find everything you need to spend a day outdoors, including public restrooms.
While in the are it is important to remember to show your love and respect for the park and pick up all trash and dispose of it properly. Do not feed any of the birds, fish or any other wildlife, and no pets are allowed in this location.
If you are looking to enjoy the beautiful temperatures of a California afternoon, head to Pope Beach and enjoy a day of fun in the sun. Boat, swim, walk, bike, or simply just enjoy taking in the sites at this scenic park. Don't miss out on a great getaway, head to Pope Beach at Lake Tahoe, California today!