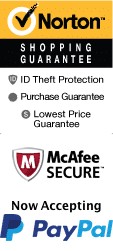 Camp Winnaribbun is a unique summer camp experience for dog lovers and their canine companions.
This one-of-a-kind destination is located in beautiful Lake Tahoe, California. Enjoy acres of pristine pine forest and a private beach for you and your dog to explore and enjoy together.
Who says only people can go to camp? Known as Camp W, campers and their four-legged friends spend a week in the Tahoe wilderness where they can hike, swim, and relax at an elevation of 6,200 feet. Activities available include agility trials, lure coursing, and obedience classes. Human campers can enjoy arts and crafts activities, nature hikes, and a beautiful day at the beach. Camp Winnaribbun is the perfect place to get out and enjoy the great outdoors with your dog, and get to meet other people as passionate about dogs as you are.
On-site accommodations include rustic cabins with bathrooms, kitchenettes, and barbeques or an RV Park. For those looking to leave the cooking at home, meals can be taken in the central dining hall or there are several fantastic restaurants located nearby for anyone looking for a night out. Don't worry if you'd rather just spend the day. Nearby pet friendly hotels are happy to host you and your dog should you choose not to stay on site. While you're there in Tahoe, check out the famous Edge Wood Golf Course and dozens of gorgeous beaches.
So, pack your bags and take your dog to camp at Camp Winnaribbun in Lake Tahoe, CA and enjoy a week you and your dog will remember for years to come.