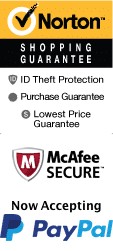 Shrimp Trawling Expedition
149 Lighthouse Rd Hilton Head Island, South Carolina 29928
1-800-987-9852
Chat Now
The trawling expedition lasts around two hours and is tailored to guests of all fishing abilities. The guide will demonstrate the art of trawling and provide helpful tips and tricks to ensure guests get the most out of their experience. Guests can expect to catch a variety of shrimp and other sea creatures during their journey. After the expedition, guests will have the chance to enjoy a delicious lunch prepared on board.
This activity is a great way to learn about the local ecosystem and the history of shrimp trawling in the area. Visitors will experience the island's stunning scenery from the sea and observe the local wildlife in their natural habitat. The guide will provide information on the local marine life and the unique history of shrimp trawling in the area.
The history of trawling in this area dates back to the late 19th century when the first shrimpers began to make their living from the nearby waters. The activity has been a local tradition ever since, and today it is still a popular way for families to enjoy the island's natural wonders.
Join us for a memorable outing on the sea and learn the art of shrimp trawling on this exciting expedition in Hilton Head Island, SC. With a knowledgeable guide, delicious lunch, and access to the island's stunning scenery, guests will have a unique experience they won't forget. Experience the history and beauty of Hilton Head Island while you learn the art of trawling and discover the local marine life.
Options:
Shrimp Trawl
Available 9/25/2023 until 12/13/2023 View Detailed Schedule
Come join the crew aboard the Tammy Jane for a 2-hour educational and picturesque low-country experience as we take you out Shrimping!
Frequently Asked Questions for Shrimp Trawling Expedition:
What type of seating does Shrimp Trawling Expedition have?

There is ample shaded seating.

Approximately how long is Shrimp Trawling Expedition?

It lasts approximately 2 hours.

How many decks or levels are there aboard the Shrimp Trawling Expedition?

1 level.

How many passengers does the boat hold?

Max of 28 travelers.

What is the dress code?

Dress comfortably, wear sunscreen on sunny days.
Book Now!