Shrimp Trawling Expedition
Description
Experience the beauty and wonder of Hilton Head Island, SC in an interesting way with this Shrimp Trawling Expedition, a fun and interactive sightseeing cruise turned fishing expedition. During this fascinating adventure, you will learn all about Hilton Head Island's fishing and trawling scene.
After meeting your fishing boat and captain, you will board your vessel for a fun day out on the water. The activity lasts approximately 2 hours and takes visitors on an adventure that they won't find anywhere else. Sail along the Hilton Head Island waterways through glimmering waters where you will partake in a fun Lowcountry tradition.
Along the way, you will learn all about the intricate and special ecoystem that calls Hilton Head Island home. It is home to many different forms of wildlife, from birds and fish to dolphins. Of course, it is also home to many shrimp! During the trawling aspect of this journey, you will witness as a net of shrimp is pulled from the waters. You will even be able to take some home with you after it is packaged by your crew!
If you love the seafood scene of Hilton Head and want to get an up-close look at the industry and how your food is prepared in the area, set out on this interesting cruise option. With a fun eco-narration and trawling experience, there is no better way to learn about Hilton Head and its main food sourcing industry!
Be sure to check out all of the other great cruises, attractions, and activities in Hilton Head. Complete your itinerary and add it to a hotel reservation for a fun and complete vacation in the area.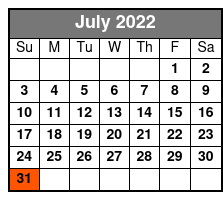 Frequently Asked Questions for Shrimp Trawling Expedition:
What type of seating does Shrimp Trawling Expedition have?

There is ample shaded seating.

Approximately how long is Shrimp Trawling Expedition?

It lasts approximately 2 hours.

How many decks or levels are there aboard the Shrimp Trawling Expedition?

1 level.

How many passengers does the boat hold?

Max of 28 travelers.

What is the dress code?

Dress comfortably, wear sunscreen on sunny days.
Book Now!