Hilton Head Island, SC Adventures
Hilton Head Island Adventures
This is a wonderful island adventure that puts you close to nature and allows you to see amazing animals in their natural habitat while going around exploring, looking at beautiful nature and other wonderful scenery that will put a smile on your face and make you realize the beauty of the area. This is the perfect opportunity to do something nice with your special someone or your family and your friends. You will be at ease as you travel around in a motorboat with an expert God who will show you everything you need to see and explain things in detail with a wonderful experience that last a couple of hours and allows you to really be at ease with nature and everything else.
Available 178 days between Mar 2 & Sep 7
Mar 08
N/A
Sold Out
Mar 15
N/A
Sold Out
>
If you like the water, then this will be an exceptional opportunity for you to enjoy a beautiful and special place featuring beautiful scenery and exceptional beauty that is unlike anything you have ever witnessed before and you get to enjoy all of it on a very interesting kayak featuring a wonderful God who will teach you everything you need to know and make sure you have an experience that is unmatched by anything else. It will be an amazing adventure as you enjoy a wonderful time exploring our island and seen everything it has to offer with bountiful wildlife and a lot of other interesting and exciting scenery for an adventure that last one and half hours that you will never forget.
Available 181 days between Feb 18 & Oct 31
Feb 21
N/A
Sold Out
Feb 22
N/A
Sold Out
Feb 23
N/A
Sold Out
Feb 24
N/A
Sold Out
Feb 28
N/A
Sold Out
Feb 29
N/A
Sold Out
Mar 01
N/A
Sold Out
Mar 02
N/A
Sold Out
Mar 06
N/A
Sold Out
Mar 07
N/A
Sold Out
>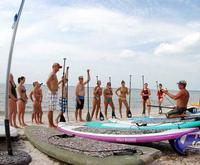 This will be 60 minute adventure full of pure pleasure as you are taken on a wonderful guided paddleboard in tour that will leave you speechless and create a lot of memories that are unlike anything you have ever experienced before, and you get the opportunity to enjoy all of this with that special someone or with your family and friends in a relaxing environment that truly excites and will leave a wonderful impression on you. You will get to have everything you need while exploring what this beautiful island has to offer and enjoying whether and people that are remarkable and fun to be around. This is the opportunity of a lifetime for you to have a vacation that you will never forget.
Available 192 days between Mar 23 & Sep 30