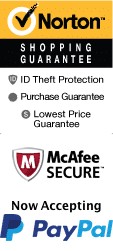 Private Dolphin Tour with Waterfront Dining Stops
86 Helmsman Way Hilton Head Island, South Carolina 29928
1-800-987-9852
Chat Now
Take a trip to beautiful Hilton Head Island, SC and join us on an unforgettable private dolphin tour with a waterfront dining experience. Our experienced crew will guide you on a three-hour tour along the coast of South Carolina, where you'll enjoy spectacular views of the iconic coastline and search for schools of dolphins. Along your journey, you'll be able to explore the serene shoreline and catch glimpses of Marshall Point or Harbor Town Lighthouse.
During the tour, there will be several stops at picturesque destinations offering waterfront dining options so visitors can indulge in delightful meals which feature freshly caught seafood with gentle breezes adding a touch of romance and charm. Whether you share barbecued oysters with your loved ones or grab takeout at a nearby eatery during sunset, it's sure to be an unforgettable experience! Not only will sightseers enjoy delicious food, but they'll also have access to amazing beaches perfect for swimming, picnics on shorelines, nighttime firework displays, museums filled with captivating history and more durable moments from this once-in-a-lifetime experience.
Located near centuries-old landmarks and some of Hancock Head's most scenic areas, this private charter has become one of Hilton Head's most popular attractions - known for its exceptional eco-tours year round! Two captains operate the 24-foot Bahama boat equipped with USCG-approved safety equipment and life vests for everyone onboard, making it perfect for all ages. Whatever your family thrills - kayaking adventures or even stand-up paddle boarding overlooking natural parks like Sea Pines Park - we intend to make sure that you find new joy in each adventure while unravelling unknown wonders!
Be prepared to create magical memories while surrounded by captivating sunsets over peaceful waters filled with playful dolphins gliding beneath the waves. This exceptional private sea excursion is unique only to Hilton Head Island. From tranquil shoreline views, waterfront dining stops, and knowledgeable marine wildlife sightings, you won't regret taking this once-in-a-lifetime trip aboard our luxury boat - join us!

Enjoy the beauty of Hilton Head Island, SC with a fun and memorable dolphin tour cruise. On the Private Dolphin Tour with Waterfront Dining Stops, you and your family are certain to have a great time enjoying the waters around the island, tons of sightseeing, and delicious eateries along the way.
Heading out from the breathtaking Palmetto Bay Marina, you will enjoy a sightseeing venture that is certain to go down in the memory books for years and years to come. During this cruise, you will be treated to interesting narration that gives you tons of insight into everything that makes Hilton Head Island so special. From its bountiful wildlife to its hottest landmarks, you can get to know Hilton Head in a cool way. Learn all about the ecoystem, wildlife, and more from your friendly and knowledgeable local and licensed captain. The starring aspect of this tour is being able to see Atlantic Bottlenose Dolphins in their natural habitat!
Along the way, you will also be treated to several stops at some amazing dining locales. These waterfront restaurants showcase the best flavors of Hilton Head and provide a foodie's dream cruise. At your own leisure, you can purchase food and drinks at these waterfront locations to create a delicious afternoon in Hilton Head.
With so much sightseeing fun and tons of food options awaiting on this cruise, you and your loved ones are set for an afternoon of memory-making! Head out on this cruise and experience the best of Hilton Head Island. Be sure to check out other fascinating and famed attractions or book a hotel to complete your stay.
Options:
Private Hilton Head Dolphin Watching Tour with Waterfront Dining Stops
Available Now until 10/31/2024 View Detailed Schedule
Language Guides:

Guide Language: EN
Guide Type: Guide
Frequently Asked Questions for Private Dolphin Tour with Waterfront Dining Stops:
What type of seating does Private Dolphin Tour with Waterfront Dining Stops have?

The boat features bench seating.

Approximately how long is Private Dolphin Tour with Waterfront Dining Stops?

It lasts approximately 3 hours.

How many decks or levels are there aboard the Private Dolphin Tour with Waterfront Dining Stops?

1 level.

What lake or river does the Private Dolphin Tour with Waterfront Dining Stops cruise on?

Broad Creek & Calibogue Sound.

How many passengers does the boat hold?

Up to 6.
Book Now!