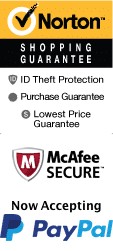 History and Movie Tour of Beaufort by Golf Cart
1006 Bay St Beaufort, South Carolina 29902
1-800-987-9852
Chat Now
The city of Beaufort is one of the most interesting places in the Hilton Head Island area, and aboard the History and Movie Tour of Beaufort by Golf Cart, visitors will be able to learn all about its role in cinematic history. Whether you are a movie buff or simply want to admire Beaufort while learning something new, this extensive tour is certain to be the perfect addition to your itinerary.
About the Tour

Guests will meet their guide and climb aboard their golf cart for an awesome and extensive narrated tour. It lasts approximately 1 hour and gives an awesome look at the 300 years of history in Beaufort as well as its cinematic contributions. You'll learn all about the Spanish and French influence on the city to the Civil War and its consequences on the area. See Gump Medical Center, National Cemetery, and more.
More than 24 Hollywood movies have been filmed in the town of Beaufort, South Carolina. This historic area has seen stars like Tom Hanks, Will Smith, Julia Roberts, Sandra Bullock, Ben Affleck, and Matt Damon; and those are just naming a few! On this one-hour tour, you will hear Beaufort's history, see sites where movies were shot, and visit places where the stars stayed. The group sizes are small on this tour, ensuring that you will get attention from your guide while on the golf cart. They will be able to answer any questions that you may have so that you will truly get a comprehensive tour of the city; it's also a perfect introduction for first-time visitors to South Carolina.
A few movies that have been shot in Beaufort include:
The Great Santini (1979)
The Big Chill (1983)
A Perfect World (1993)
Forrest Gump (1994)
The War (1994)
The Jungle Book (1994)
Gone Gishin' (1997)
Forces of Nature (1998)
Rules of Engagement (2000)
Legend of Bagger Vance (2000)
See the Gump Medical Center which Forrest opened after making gazillions of dollars, the football field where he rode the Snapper tractor, and the bridge where he ran over the 'Mississippi River'. Make your friends back home jealous with photos of the area and your new-found knowledge of movies during your next vacation to Hilton Head Island.
Frequently Asked Questions for History and Movie Tour of Beaufort by Golf Cart:
What methods of transportation does the History and Movie Tour of Beaufort by Golf Cart use?

You will be transported via golf cart.

Approximately how long does the History and Movie Tour of Beaufort by Golf Cart last?

It lasts approximately 1 hour.

For what ages is the tour appropriate?

It is appropriate for all ages.

What type of dress & footwear are recommended?

Dress comfortably.

Is photography / video recording allowed on the History and Movie Tour of Beaufort by Golf Cart?

Of course! Don't forget your camera.
Book Now!