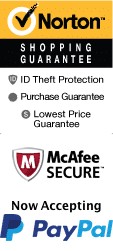 Hilton Head Island 1.5 Hour Sunset Dolphin Tour
Experience the breathtaking beauty of Hilton Head Island's coast with the unforgettable 1.5 Hour Sunset Dolphin Tour. This relaxing and fun-filled guided tour offers visitors an up-close encounter with one of the ocean's most beloved creatures, the bottlenose dolphin. As the sun sets and casts a warm golden glow over the water, you'll be mesmerized by the serene atmosphere of the Lowcountry and its wildlife.
During this tour, you'll cruise through Hilton Head Island's calm waters aboard a state-of-the-art catamaran, featuring comfortable seating and plenty of space to stretch out and enjoy the scenery. As your boat moves past the beautiful shoreline, your guide will provide fascinating insight into the area's unique history and geography.
However, the real stars of the show are the dolphins! These playful and intelligent creatures are often seen swimming and jumping alongside the boat, putting on an awe-inspiring display of their natural grace and beauty. You'll have the opportunity to snap some incredible photos and create unforgettable memories with family and friends. This tour typically lasts about 1.5 hours, giving visitors ample time to fully immerse themselves in the natural splendor of Hilton Head Island. The boats are equipped with restrooms and drinking water to ensure maximum comfort during the tour. You're encouraged to bring a light jacket, as the temperature on the water can be slightly cooler in the evenings.
The Hilton Head Island 1.5 Hour Sunset Dolphin Tour is perfect for families, couples, and solo travelers alike. This tour is not only entertaining but educational, making it a great fit for those curious about nature and the local ecosystem. Plus, the magical experience of watching dolphins playing in their natural habitat as the sun sets on the horizon is one that you'll remember for a lifetime.
In conclusion, if you're looking for an unforgettable way to experience the natural beauty of Hilton Head Island, the 1.5 Hour Sunset Dolphin Tour is a must-do activity. As the dolphins dart and dive around the boat, you'll be struck by the profound majesty of these magnificent creatures. Book your tour now and prepare to be enchanted!
Reviews

LYNETTE MCINTOSH
Charlotte, NC
✓
Verified Traveler
I had a great time & the host were great as well. Thank you
Frequently Asked Questions for Hilton Head Island 1.5 Hour Sunset Dolphin Tour:
Approximately how long is Hilton Head Island 1.5 Hour Sunset Dolphin Tour?

It lasts approximately 1.5 hours.

What lake or river does the Hilton Head Island 1.5 Hour Sunset Dolphin Tour cruise on?

Hilton Head Island waterways.

What is the dress code?

Dress code is casual.