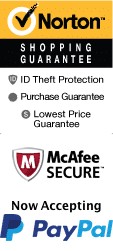 Guided Mini Boat Dolphin Tour
86 Helmsman Way Hilton Head Island, South Carolina 29928
1-800-987-9852
Chat Now
If you're over 18 with a valid driver's license, you're welcome to experience this fun tour. The tour is very interactive. While you're on this fun yet safe excursion, a knowledgeable tour guide will help you learn more about Atlantic bottlenose dolphins. You'll also get to see gorgeous views of Broad Creek and learn about Bull Island and Harbour Town Lighthouse. The tour is a couple of hours long, and you will be entertained every minute.
The highlight of the tour is the Atlantic bottlenose dolphins, but did you know that these dolphins are social creatures? You are sure to catch one smiling at the camera when you take a picture of them. You may also see other beautiful wildlife on the tour. A great perk of this tour is that the boat holds four people, so there is plenty of room for your loved ones.
If you're interested in an experience of a lifetime, be sure to go on this Guided Mini Boat Dolphin Tour in Hilton Head. Don't forget to bring your camera so that you can take pictures and videos to show your family and friends. You are sure to have a memorable time on this excellent tour. Be sure to wear a light jacket and comfortable shoes.
Hilton Head Island, SC is often referred to as America's favorite island, and it is an absolutely perfect destination for those looking for a fun coastal or beachside adventure or eco tour. You can experience all of the beauty and the local wildlife in a fun and intimate way when you book the Guided Mini Boat Dolphin Tour.
These mini boats are totally unique, offering a cool way to get out on the water! After meeting up with your tour guide, you will be able to climb into your mini boat. A quick safety and driving instruction will occur and then you will be able to hop in and get out on the waters. This mini boat experience is perfect for those who want a more interactive or intimate cruising trip. Fitting up to four passengers, the mini boat allows you to navigate the waters by driving it yourself.
While captaining your own mini boat, follow your guide who will take you across the waterways to learn about Hilton Head Island and its local life. From the atmosphere and history to its abundant wildlife, you're sure to have a great time. The main draw of this tour, of course, is the ability to see dolphins up-close. Hilton Head is home to beautiful wild Atlantic bottlenose dolphins that are certain to delight with their gorgeous appearance and social nature.
On the tour, you will cruise along Broad Creek to see some of the most notable landmarks of Hilton Head. Just a few of the places you will be able to catch a glimpse of include Harbour Town Lighthouse, Daufuskie Island, and Bull Island.
Whether you are a boating fan or you want to get out and explore the wildlife, this mini boat experience is sure to impress. From boating connoisseurs to dolphin lovers, this tour will help all visitors have a memorable time. After your boat ride, be sure to check out all of the other fun activities and adventures in Hilton Head Island or book a hotel stay to enjoy your getaway in the area.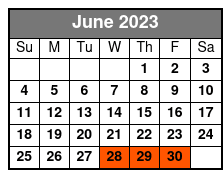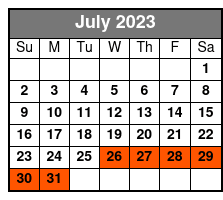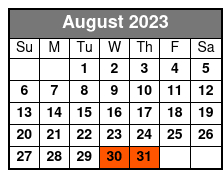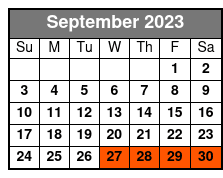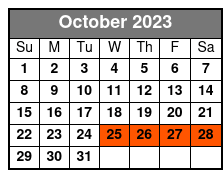 Frequently Asked Questions for Guided Mini Boat Dolphin Tour:
Is Guided Mini Boat Dolphin Tour guided or a non-guided timed equipment rental?

This is a guided boat ride.

What type of clothing is appropriate?

Wear an extra layer or light jacket for evening tours. Wear comfortable clothes you don't mind getting wet.

What age is Guided Mini Boat Dolphin Tour appropriate for?

Drivers must be 18 and older with a valid driver's license.

Is photography & video recording allowed?

Yes.

Approximately how long is Guided Mini Boat Dolphin Tour?

It lasts approximately 2 hours.

What lake or river does the Guided Mini Boat Dolphin Tour cruise on?

Broad Creek.

How many passengers does the boat hold?

Up to 4 per mini boat.
Book Now!