Dolphin Tours
Make your next trip to Hilton Head Island, SC a magical one with a 2-Hour Private Hilton Head Dolphin Watching Cruise and wildlife dolphin tour. This private experience allows you and your loved ones to get out on the waters of Hilton Head Island and experience its amazing ecosystem in a small-sized and more intimate expedition.
This brilliantly-designed expedition is perfect for those who love getting out and experiencing Hilton Head from the water. Meet your captain at the departure point and head out for a two-hour adventure that fully encompasses the essence of this Lowcountry region. Along the way, you can enjoy the breeze, sunshine, and the sparkling waters. Your captain will also be able to tell you all about the interesting ecoystem and its wildlife.
One of the most iconic animals in the Hilton Head area are dolphins. More than 100 Atlantic Bottlenose Dolphins call Hilton Head home, and you will be able to see them frolicking and playing as they swim along the boat. It is an amazing opportunity to see these beauitful beings in their natural habitat while learning all about them and the ecosystem that they rely on. Whether you are an animal lover or just want to get to know the area of Hilton Head, this cruise is a must-have experience.
Along the way, you will also be able to keep a look out for some iconic Hilton Head Island landmarks. Keep your eyesight honed in as you sail along the waters and see hotspots like:
Harbor Town Lighthouse and Museum
Calibogue Sound
Daufuskie Island Historic Foundation
With ample opportunities for sightseeing and learning about Hilton Head's wildlife, this two-hour private tour is sure to be a memorable one. Create a lasting adventure in Hilton Head when you book it alongside tons of other great activities. Complete your vacation package with a hotel reservation and get ready for the best vacation yet!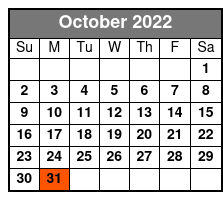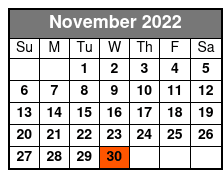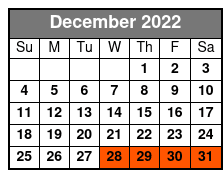 Frequently Asked Questions for Dolphin Tours:
What type of seating does Dolphin Tours have?

Ample bench seating.

Approximately how long is Dolphin Tours?

It lasts approximately 2 hours.

How many decks or levels are there aboard the Dolphin Tours?

1 level.

What lake or river does the Dolphin Tours cruise on?

Calibogue Sound.

How many passengers does the boat hold?

This is a private group experience for up to 6 passengers.

What is the dress code?

Wear casual clothing. Bring sunscreen, sunglasses, etc as needed.

Is Dolphin Tours handicap accessible?

No, the boat is not wheelchair accessible.

Is photography & video recording allowed?

Yes.

For what ages is Dolphin Tours appropriate?

Great for all ages!
Book Now!