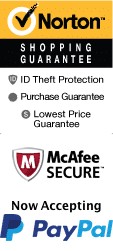 Hilton The Lodge at Gulf State Park, Al
21196 East Beach Blvd Gulf Shores, AL 36542
1-800-987-9852
Chat Now
Related Lodging by Category:
Imagine a vacation where tranquility fuses seamlessly with vibrant beach culture, where natural surroundings infuse mundane activities with taste, and you get Hilton The Lodge at Gulf State Park, AL. This eco-friendly hotel on the pristine shores of the Gulf of Mexico stands out not just for its close proximity to the beach but also for being nestled amidst 6,000 acres of the Gulf State Park. Perfect for all types of vacationers, travelers will appreciate the sublime combination of nature's bounty, modern comforts, and activities spanning land, sea, and air.
Hilton The Lodge is less than a mile from Gulf State Park Fishing and Education Pier, adding allure to those eager for a fishing expedition or seeking a serene sunset gaze. A little over a mile away, you will discover the thrilling Waterville USA, a seasonal waterpark and amusement park. And if wildlife fascinates you, behold the wonders of Alabama Gulf Coast Zoo, just slightly over two miles away. The location ensures you are a short drive away from your adventures, whether they be riding a thrilling water coaster or admiring the beauty of a Bengal tiger.
The hotel experience itself is adequately rewarding. Stay connected with a comprehensive fitness center. Indulge in some down-time in the heated outdoor pool, or lounge in the hot tub for some steamy relaxation. To set the perfect rhythm for your day, a hot continental breakfast awaits you each morning. For the environmentalist in you, the hotel stands tall as one of the most sustainable hotels in North America, highlighting its unique commitment to conservation and education.
Your stay in your room at Hilton The Lodge is lined with pleasing amenities. Every room is equipped with a TV, featuring cable for your entertainment, and free local calls keep your communication needs met. Keep your morning routine intact with a handy coffee maker and an iron/ironing board at your disposal. High-speed internet ensures you stay connected to the digital world, while room service makes indulgence a call away. Furthermore, select rooms are available with a fridge and microwave for your gastronomic conveniences.
Round off your vacation excursion with delightful culinary experiences as you find several restaurants within 3 miles of the hotel. Sink your teeth into the flavors of the Gulf at the Beach House Kitchen and Cocktails or experience unique sustainable dining at the SALT at The Lodge. A similar distance away is Pelican Place at Craft Farms housing a variety of stores, ready to satisfy your shopping spree.
In conclusion, Hilton The Lodge at Gulf State Park, AL, splendidly combines the thrill of oceanic adventures and relaxation of beach life. Whether you are nature enthusiasts, shopping aficionados, or simply leisure seekers, the hotel and its surroundings offer you a sophisticated and environ-centric stay, promising memories you will cherish long beyond your vacation.
Location Highlights
Nestled amidst the tranquil beauty of Gulf Shores, Alabama, The Lodge at Gulf State Park, a Hilton Hotel, emerges as a serene sanctuary blending seamlessly with its natural surrounds. This beachfront paradise is strategically located near a variety of attractions that are sure to tickle the fancy of discerning travelers. Just a stone's throw away is the vibrant Wharf at Orange Beach offering a cornucopia of shopping destinations, ranging from grocery stores and gas stations to upscale boutiques and alluring craft malls.

Food connoisseurs can delight in the close proximity to local standout eateries dishing up tasty Gulf seafood. Whether you're aching for a juicy plate of Shrimp Etouffee or can't resist a piece of mouthwatering Alabama Mud Pie, there's a local restaurant waiting to satisfy your cravings. Moreover, guests can enjoy exploring the lush trails and picnic spots of the neighboring Gulf State Park, or feel the adrenaline rush of adventuring at OWA amusement park. With so much to experience, The Lodge at Gulf State Park ensures a vacation where every day brings unique riches.
.
Book Now!