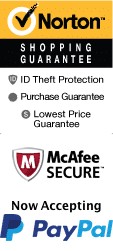 Courtyard by Marriott Gulf Shores Craft Farms
3750 Gulf Shores Pkwy Gulf Shores, AL 36542
1-800-987-9852
Chat Now
Related Lodging by Category:
When planning a vacation, your stay is an integral part of the experience. The Courtyard by Marriott in Gulf Shores Craft Farms makes it not just a necessity but an essential part of your vacation narrative. This beautiful hotel is less than two miles away from the splendid Craft Farms Golf Club Resort. You can easily tee off early in the morning before other visitors crowd the greens - now that's an unbeatable luxury!
The hotel's location also brings several other attractions within reach. Gulf Shores Public Beach, with its sandy stretches and playful surf, is only a short drive from the hotel – perfect for an afternoon dip or sunset stroll. The Wharf, an extensive shopping, dining, and entertainment complex, is also in close proximity, offering delightful diversion for every member of your family. Our hotel's fabulous location is also within a short commute from the Jack Edwards Airport, making your arrival and departure stress-free.
Now, let's delve into the hotel features. They are guaranteed to make your stay relaxing, comfortable, and downright memorable. Let's start with the fitness center – packed with modern equipment ready for your workout routine. In the mood for a refreshing plunge? The courtyard hotel boasts an exquisite outdoor pool. Also, our hot breakfast is something to look forward to each morning during your stay. A rotation of delicious, hot items plus our staple continental breakfast makes waking up at the Courtyard by Marriott Gulf Shores Craft Farms a delicious prelude to your day's adventures.
Moving into your designated haven – the room. Each room comes equipped with a large TV fitted with cable, offering a variety of channels to enjoy. Every room has a coffeemaker, so you can start your day with a steaming cup of your favorite brew. Free local calls, high-speed internet, and availablilty of room service ensure you are connected and comfortable at all times. Ironing boards and irons are also available to keep your vacation wardrobe looking sharp. Certain rooms are also equipped with Fridges and Microwaves, making long stays hassle and worry-free.
Wrapping up your vacation experience, our location offers access to top-notch dining and shopping experiences. The Villaggio Grille, a short three miles from the hotel, serves up award-winning Italian fare. If you are in the mood for shopping or a movie, the Wharf at Orange Beach offers a vibrant mix of stores and a multi-screen cinema. For sports lovers, Foley Sports Tourism Complex, famed for its state-of-the-art facilities, lies within an accessible distance. All these exciting options and more await you at the Courtyard by Marriott in Gulf Shores Craft Farms, where your vacation goes beyond the ordinary.
Location Highlights
The Courtyard by Marriott in Gulf Shores is nestled within the verdant charm of Craft Farms, a premium location for both rest and recreation. A stone's throw away from this tranquil oasis lies well-stocked grocery stores like Target and Publix, as well as gas stations, perfect for those spur-of-the-moment necessities. For shopping aficionados, a short drive will lead you to the Tanger Outlets, boasting designer boutiques that blend luxury and local flavor beautifully. To satiate culinary explorers, nearby dining options range from the popular Shrimp Basket, known for its seafood dishes, to Cactus Cantina Mexican Grill, famed for its authentic Mexican cuisine. Adventure seekers will find solace in the serenity of Gulf State Park, and amusement enthusiasts can enjoy exhilarating joyrides at the Park at OWA. The Gulf Shores location promises an enriching and engaging experience for all vacationers, combining comfort, convenience, and a dash of southern charm.
.
Book Now!