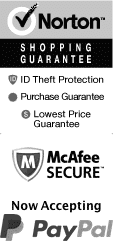 Things to Do in Fort Lauderdale in December 2023
Fort Lauderdale is a beautiful city, and guests can get out and have a remarkable time with all of its awesome attractions. December is a great time to visit as Fort Lauderdale comes aglow with its gorgeous holiday splendor. Explore some awesome holiday-themed attractions and create some new beachside traditions!
Top Things To Do In Fort Lauderdale in December
Dec 1, 2023
to
Dec 31, 2023
Miami Bus and Boat Combo Tour
Schedule
December is the perfect time to take the Miami Bus and Boat Combo Tour. With pleasant temperatures, clear blue skies and the sparkling holiday lights, this experience is sure to get you in the holiday spirit. The tour includes a city bus tour of popular Miami attractions like Little Havana, Coconut Grove and South Beach. Plus, enjoy a scenic boat ride along the coast for views of the city skyline and famous celebrity mansions. Don't miss out on this festive and exciting adventure!
Dec 1, 2023
to
Dec 31, 2023
Miami Everglades Airboat Adventure with Biscayne Bay Cruise
Schedule
Visiting Miami Everglades Airboat Adventure with Biscayne Bay Cruise in December is a fantastic experience. The Everglades are less humid, offering comfortable exploration and abundant wildlife encounters. The cooler month enhances the airboat ride, immersing you in Florida's stunning freshwater marsh, with opportunities to glimpse alligators and other species. The tranquil Biscayne Bay cruise grants picturesque views of Miami skyline enriched by Christmas decorations, enhancing the celebratory ambiance. December is the ideal time to enjoy this dual adventure.
Dec 1, 2023
to
Dec 31, 2023
Vizcaya Museum and Gardens with Transportation
Schedule
Visiting the Vizcaya Museum and Gardens in December offers an exquisite experience. Enjoy cooler temperatures and fewer crowds in Florida's off-peak season. Marvel at the holiday décor adorning the museum, giving it an extra festive touch. Tranquil and beautiful, the gardens are in full bloom, providing an escape into nature's serenity. The museum's indoors dazzle with historical collection, perfectly complimented by the enchanting outdoor space. Convenient transportation enhances the experience, ensuring a relaxed visit.
Dec 1, 2023
to
Dec 31, 2023
General Admission to Flamingo Gardens Admission in Fort Lauderdale
Schedule
December presents an idyllic time to visit the Flamingo Gardens in Fort Lauderdale. The weather is refreshingly cool and boosts the beauty of the 60-acre tropical paradise. The botanical collection, including exotic, rare, and native plants, offers an exceptional view under the winter sun. Be delighted by the excitement of over 90 species of birds, mammals, and reptiles, which are more active in this weather. Plus, the festive decorations and Christmas events add to December's charm.
Dec 1, 2023
to
Dec 31, 2023
Miami City Bus Tour
Schedule
December is a fantastic time for the Miami City Bus Tour as it offers pleasant, sunny weather with lesser humidity, ideal for open-air top deck viewing. The tour showcases iconic spots like CocoWalk, Little Havana, and Miracle Mile, festively decorated for the holidays. Enjoy immersive experiences with guide stories and Cuban coffee, while dodging the heavy tourist rush of warmer months. It's a perfect winter escape to explore Miami's vibrant culture, history, and architecture.