Fort Lauderdale, FL Snorkeling & Diving
Explore the deep blue sea on a snorkeling adventure. Train with all the equipment then dive in to start exploring a beautiful underwater world. Browse the listings below to start planning an adventurous day for your vacation.
Fort Lauderdale Snorkeling & Diving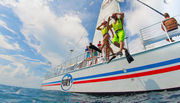 For a day bursting with fun, catch a ride to the incredible Key West on board our Daytime Sail and Snorkel.
<
Feb 05
N/A
Feb 06
N/A
Feb 08
N/A
Feb 10
N/A
Feb 12
N/A
Feb 13
N/A
Feb 15
N/A
Feb 17
N/A
Feb 19
N/A
Feb 20
N/A
Feb 22
N/A
>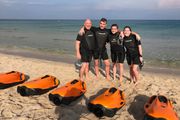 Experience a first-hand, guided tour of the famous coral reefs and shipwrecks from aboard a Seabob.