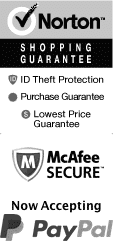 Things to Do in Fort Lauderdale, FL in January 2024
Ring in the new year with an amazing and fun adventure to the beautiful city of Fort Lauderdale, FL. You will find an array of great attractions like cruises and shows when you visit. Plus, the city still stays temperate even in January, so you can enjoy the outdoors.
Top Things To Do In Fort Lauderdale in January
Jan 1, 2024
to
Jan 31, 2024
Miami Bus and Boat Combo Tour
Schedule
January is the perfect month to experience the Miami Bus and Boat Combo Tour, an adventurous and fun-filled way to explore Miami. The pleasant weather is perfect for a scenic boat ride and informative city tour, allowing travelers to soak up the sun and enjoy stunning views of the city's skyline. With the added benefit of fewer crowds, January allows for a more personalized experience, making it the ideal time to enjoy this must-do Miami activity.
Jan 1, 2024
to
Jan 31, 2024
Miami City Bus Tour
Schedule
January is a perfect month to embark on the Miami City Bus Tour. During this season, Miami brims with pleasant weather, offering an idyllic escape from winter's chill. You'll be whisked around world-renowned hotspots, like the vibrant Little Havana, sun-kissed South Beach, and the bustling Downtown. The tour blends Miami's stunning architecture, it's rich history, and engaging cultural life effortlessly, creating a magical travel experience. Additionally, there're fewer crowds, giving you ample time and space to enjoy at your pace.