Fort Lauderdale, FL Attractions
Fort Lauderdale Attractions
Attractions abound at the Vizcaya Museum and Gardens in Miami, Florida. This unique venue boasts exquisite architecture, beautiful gardens, and impressive vistas. Visitors can explore the lush vegetation and fountains, enjoy the vast art collection, or simply take in the stunning views of Biscayne Bay. To make the experience even more convenient, visitors can take advantage of the transportation package offered. Sit back, relax, and let the driver take you to the site while enjoying the beautiful scenery of Miami. This incredible museum features some of the most fascinating history in the Miami area, and visitors will be able to explore the greenhouse, the dairy, the stables, staff quarters, and the stunning gardens. For a glimpse into the past, this cool museum is the perfect place to visit.
Attractions abound in Flamingo Gardens, with its lush botanical gardens and aviary featuring stunning native birds such as flamingos and peacocks. Visitors can keep an eye out for Florida panthers, black bears, and other wildlife as they stroll through the tropical oasis. The optional narrated tram tour provides insight into the history and ecology of the area, and the Wray Home Museum gives a glimpse into the past. Don't miss the chance to see one of the largest collections of Florida native plants in the state. Guests will be able to explore a brilliant and fascinating 60 acres, filled with flora and fauna and more than 80 species of birds, fish, alligators, reptiles, and more. You can also choose to participate in a fun interactive exhibition with hands-on interactions and real animals.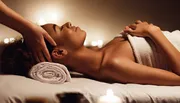 Attractions in Fort Lauderdale include the ultimate relaxation and pampering experience at the Day Spa Massage Parlor. After a long day of sightseeing, indulge in a massage from a certified therapist, a refreshing facial, or a wax or body rub treatment. The spa also offers couples massages and gift packages, making it the perfect place to unwind with a loved one. Feel the stress melt away as you bask in the luxurious amenities and skilled services of this esteemed spa.