Florida Everglades Airboat Adventure and Wildlife Encounter Ticket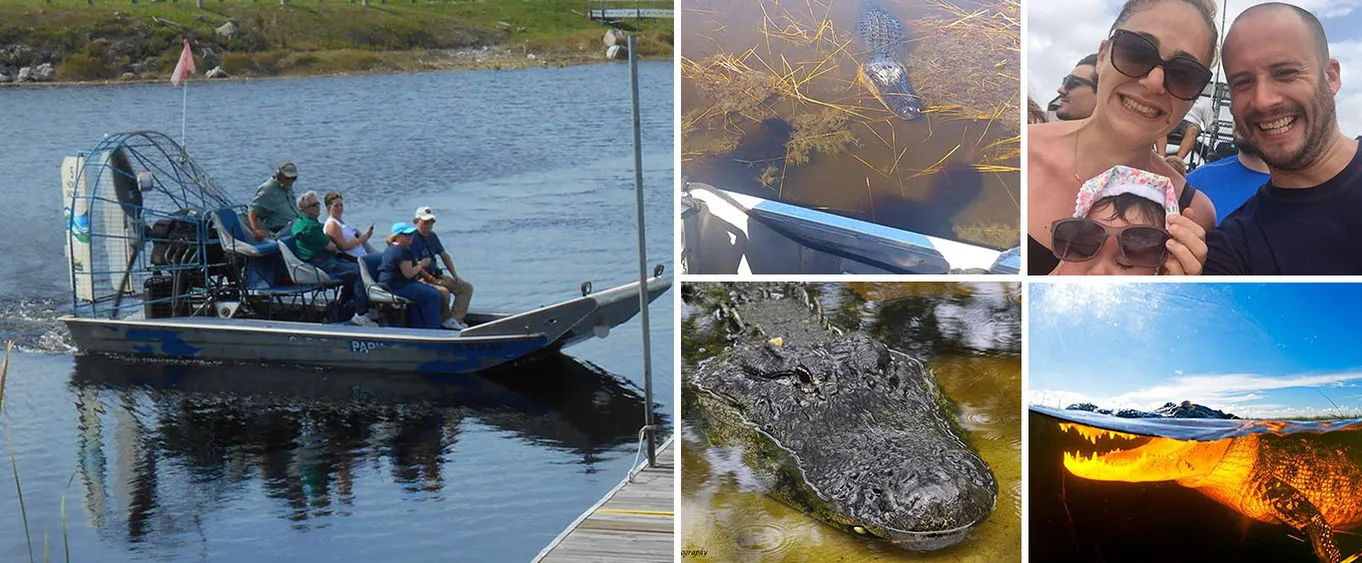 Hold on tight for the most popular Florida Everglades airboat ride, at Sawgrass Recreation Park! An exhilarating airboat tour is the perfect introduction to the Everglades and its turtles, fish, Florida gators and wading birds.
Take an an easy 25-minute drive from Ft Lauderdale to Sawgrass Recreation Park. Zip over the Florida Everglades at speeds of up to 40 miles (64 km) an hour, your 30-minute airboat tour includes wildlife spotting and entertaining stories from your experienced captain. Hear tall tales and true of the Seminole who lived in this wilderness, and of the panthers who shared their home.

Then it's on to the exciting Exhibit areas back at the park to meet the Everglades' panthers, leopards, Florida gators, turtles, iguanas and other native wildlife for yourself, and learn about the care of these endangered animals. Plus you even get to hold a baby alligator, if you dare!

Just 25 minutes from Fort Lauderdale, the safest and most entertaining and educational way to experience the Everglades' unique subtropical ecosystem is at Sawgrass Recreation Park.
Book Now!