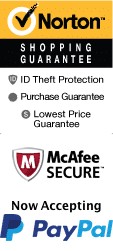 Fort Lauderdale Water Taxi
335 SE 6th Ave Fort Lauderdale, Florida 33301
1-800-987-9852
Chat Now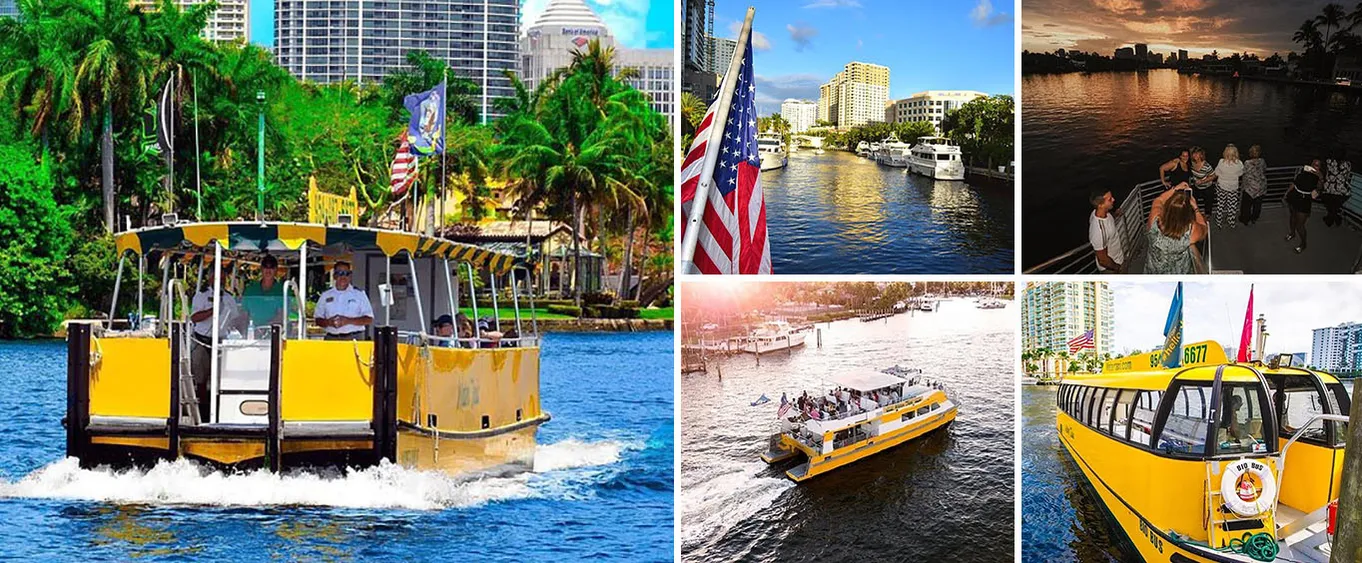 Get out and have an amazing time sightseeing and having fun in Fort Lauderdale with tickets on the Fort Lauderdale Water Taxi. This activity allows guests to climb aboard a cool water taxi to discover Fort Lauderdale and all of its beauty. Add it onto your getaway for some unforgettable sightseeing in the area!
About the Cruise
Ride the Fort Lauderdale water taxi and experience the 'Venice of America' all day long! Float from one attraction to the next with 12 hop-on hop-off locations! As you cruise through the waterways, your captain will provide narration about the sights you'll see. Explore Fort Lauderdale and Hollywood from the water with this ticket for the Fort Lauderdale water taxi. Enjoy a leisurely cruise along Florida's world-famous waterways as you make your way to the route's 12 stops (see the Itinerary section below for the full list). Go to the beach, shop and dine on spectacular Las Olas Boulevard, or see the cruise ships at Port Everglades. You'll pass mansions, restaurants and mega-yachts along the way. Your ticket allows unlimited boarding at any water taxi stop in Fort Lauderdale and Hollywood.
The Stops:
Stranahan House

: Known as Fort Lauderdale's very first home, the Historic Stranahan House has some amazing history to discover. Hop off at this stop to explore its estate and the historic district surrounding it. You will find plenty of boutiques, brilliant architecture, and lots of restaurants in the vicinity.
Hugh Taylor Birch State Park

: Affectionately known as Fort Lauderdale's 'Central Park', Hugh Taylor Birch State Park offers plenty of hiking trails, beautiful natural activities, and some amazing views. Admire the wildlife like gopher tortoises and the Eastern indigo snake, and experience some of the most wondrous views in the city.
Las Olas Boulevard

: Running East to West through Fort Lauderdale, Las Olas Boulevard boasts some of the most colorful shopping destinations, eateries, and landmarks. Visitors can get in some awesome shopping and experience one of the best dining districts in the city. You can also explore the beach and get some great views of million dollar homes and gigantic yachts.
Galleria

: The Galleria is a great shopping mall where guests can shop til they drop. Here, shoppers will find places like Abercrombie and Fitch, Apple, Bath and Body Works, Free People, PacSun, and Vans. With more than 100 retailers to explore plus a variety of delicious food options, you can experience some great shopping and fun here.
Intracoastal Waterway

: Bordering the city, the Intracoastal Waterway offers plenty of amazing views of the water. It also is home to everything from sightseeing cruises to fishing charters, allowing you to get out on the water and experience everything awesome that the city has to offer.
Fort Lauderdale Beach

: Whether you want to splash in the ocean, build a sand castle, or suntan, a visit to Fort Lauderdale Beach is a great option. Get out at this stop and see the beach and its beautiful waters. It is a must during your visit!
Bonnet House Museum and Gardens

: This beautiful and historic estate offers a look into the past. See its beautiful architecture and its preserved past. The gardens are absolutely beautiful, and the home was built in 1920 so it gives interesting insight into the buildings of the past.
Las Olas Beach:

This beach is one of the hottest beaches in Fort Lauderdale. Here, visitors will be able to do everything from beach fishing to swimming, wave riding, and jet skiing. Other activities include parasailing, fishing charters, and cruises. With white sand and palm trees lining the boardwalks, you will have a magnificent time.
Riverwalk Fort Lauderdale

: Explore Fort Lauderdale's beautiful Riverwalk. At this stop, guests can get off and experience the downtown area where they'll find 10 parks, a waterfront, and beautiful landscaping in the center of the city. There are also plenty of shopping, dining, and entertainment options to enjoy at your leisure.
NSU Art Museum

: Whether you are an art aficianado or simply want to explore the culture and history of Fort Lauderdale, a visit to the NSU Art Museum is a great trip. You will be able to see more than 6,000 pieces of artwork. There is also a restaurant, cafe, and a bookstore onsite.
New River

: Get in touch with Fort Lauderdale's beautiful wildlife and natural wonders with a visit to New River. Here, guests will be able to explore tributary canals, many of which are connected to the Everglades. Explore this unique estuary ecosystem which is home to various fish, birds, and other animals.
15th Street Fisheries

: All of the exploring on your Fort Lauderdale vacation is certain to have you work up an appetite. With a stop at the 15th Street Fisheries restaurant, you will be able to enjoy fresh seafood dishes from crab to lobster. Guests can also enjoy live music and tarpon feeding right from the dock!
International Swimming Hall of Fame

: Discover some fascinating pieces of Fort Lauderdale history with a visit to the International Swimming Hall of Fame. This Hall of Fame and Museum features world records, artifacts, and more.
Not sure where to go? The crew will happily help you plan your day as you cruise past the many interesting sites. Your pass lasts all day, and you can hop on and off as much as you like! Completely customize your Fort Lauderdale adventure and enjoy some sightseeing and fun along the way. These guided adventures allow you to experience the city at your own leisure, and it is an awesome booking to have on your vacation. Combine your water taxi tickets with other attractions or a hotel for the best vacation yet.
Frequently Asked Questions for Fort Lauderdale Water Taxi:
What methods of transportation does the Fort Lauderdale Water Taxi use?

Water Taxi.

Approximately how long does the Fort Lauderdale Water Taxi last?

Tour lasts 1 hour 10 minutes when ridden in full without getting off at any stops.

For what ages is the tour appropriate?

Great for all ages.

Where does the Fort Lauderdale Water Taxi depart from?

There are 15 different pick-up spots to choose from.

Is photography / video recording allowed on the Fort Lauderdale Water Taxi?

Yes.

Is the Fort Lauderdale Water Taxi handicap accessible?

Yes.
Book Now!