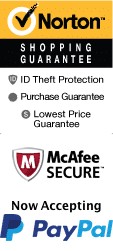 Small-Group Tour: Everglades Adventure Day Trip from Ft Lauderdale
2414 East Sunrise Blvd Fort Lauderdale, Florida 33304
1-800-987-9852
Chat Now


During this two-hour adventure, you'll navigate through the waters of Fort Lauderdale and learn about the history of piracy in South Florida. A skilled and knowledgeable crew member will guide you through the experience and provide you with pirate-themed games, activities, and music to keep you fully entertained. The interactive treasure hunt will have you and your crewmates working together to find the hidden treasures scattered throughout the ship.

Perfect for families, couples, and groups, BlueFoot Pirate Adventures provides an opportunity to create unforgettable memories and experience the thrill of life as a real pirate. The tour starts at the Bahia Mar Yachting Center, where guests board the pirate ship and embark on an exciting journey filled with laughter and adventure.

As you explore the beautiful waters surrounding Fort Lauderdale, you'll be amazed by the stunning views of the city skyline and the natural beauty of the area. You'll have the opportunity to take in the sights while embracing your inner pirate and participating in various activities throughout the tour.

BlueFoot Pirate Adventures is a great family-friendly activity suitable for all ages. The experience is guaranteed to provide laughter, fun, and memories to last a lifetime. Don't miss out on the chance to enjoy a unique and exciting adventure on the high seas!

In conclusion, if you're looking for a unique and exciting activity during your visit to Fort Lauderdale, BlueFoot Pirate Adventures is the place to be! With a fun and interactive experience that will have you feeling like a real pirate, you're sure to have an unforgettable time. Book your tour today and set sail for adventure on the beautiful waters of Fort Lauderdale!
Options:
Small-Group Tour: Everglades Adventure Day Trip from Ft Lauderdale: Public Tour: Everglades Adv. 07:15
Available 6/7/2023 until 3/31/2024 View Detailed Schedule
Triad Seafood RestaurantFord Transit HDPickup included
Book Now!