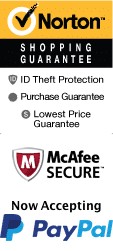 Helpful Destin, Florida Vacation Information
Sitting on a round harbor off East Pass, which lets broad and beautiful Choctawhatchee Bay flow into the Gulf of Mexico, Destin is justly famous for its fishing fleet, the largest in the state. It's also Northwest Florida's fastest-growing and most upscale vacation destination, with a multitude of high-rise condominiums, the huge Sandestin resort, several golf courses, and some of the Panhandle's best restaurants and lively nightspots. By and large, Destin attracts a more affluent crowd than Fort Walton Beach, its more down-to-earth neighbor.
Although Fort Walton Beach has its own strip of white sand on Okaloosa Island, it is a city whose economy is supported less by tourism than by the sprawling Eglin Air Force Base. Covering more than 700 square miles, Eglin is the world's largest air base and is home to the U.S. Air Force's Armament Museum and the 33rd Tactical Fighter Wing, the 'Top Guns' of Operation Desert Storm in 1991. Once a prehistoric Indian settlement, a Civil War era encampment, and a thriving shoreline tourist destination in the 1930's, Fort Walton Beach is the largest municipality in Okaloosa and Walton County.
For as long as most local residents can remember, this entire 30 mile stretch of beach has been referred to as 'Destin.' Lately, however, each little hamlet has sought a separate identity. These days, the area between Destin and Panama City is known as the 'Beaches of South Walton.'
Destin City Info
Elevation: 25 feet
Land Area: 7.5 square miles
Zip Code: 32541
Ft. Walton City Info
Elevation: 18 feet
Land Area: 8.2 sq. miles
Zip Code: 32547, 32548
Destin/Ft. Walton Weather and Climate:
Average daily temperature — January: 49 F, August: 81 F
Average annual rainfall — 68.6'
Wettest Month: July (9.1' of rain)
Driest Month: April (4.2' of rain)
Average annual snowfall: Less than 1' per year
Distances to other Metropolitan Areas from Destin:
Atlanta, GA — 373 miles
Boston, MA — 1,481 miles
Charleston, SC — 559 miles
Chicago, IL — 964 miles
Dallas, TX — 702 miles
Denver, CO — 1,601 miles
Kansas City, MO — 1,024 miles
Memphis, TN — 509 miles
Miami, FL — 642 miles
Nashville, TN — 492 miles
New Orleans, LA — 251 miles
Pensacola, FL — 40 miles
Raleigh, NC — 775 miles
Tallahassee — 160 miles
Washington, DC — 1,032 miles
Destin/Ft. Walton Safety Phone # and Major Hospitals:
Police/Fire/Ambulance: 911
Twin Cities Hospital (about 8 miles; Niceville, Fl)
Fort Walton Beach Medical Center ( Fort Walton Beach, Fl)
Gulf Coast Treatment Center ( Fort Walton Beach, Fl)
Destin/Ft. Walton Top Tourism Draws and Seasons:
Florida's Gulfarium
Indian Bayou Golf Club
Santa Rosa Golf & Beach Club
Emerald Coast Scuba
Glass Bottom Boat
Southern Star Dolphin & Sunset Cruises
Northwest Florida Symphony Orchestra
Fishing Rodeo — October
Emerald Coast Science Center
Grayton Beach
Destin/Ft. Walton Major Shopping Areas:
Silver Sands Factory Stores
The Market at Sandestin
Destin Commons Shopping Center
Destin Major Dining Areas:
Destin
AJ's Seafood & Oyster Bar
Back Porch
Callahan's Island Restaurant & Deli
Donut Hole
Fisherman's Wharf Seafood House
Harbor Docks
Harry T's Boat House
Marina Caf'
McGuire's Irish Pub & Brewery
Fort Walton Beach
Big City Coffeehouse and Caf'
Cafe Italia
Pandora's Restaurant & Lounge
Staff's Seafood Restaurant
Seaside
Bud and Alley's
Southern Walton County
Criolla's
Destin/Ft. Walton Famous Landmarks & Historic Places:
Eden Gardens State park
Indian Temple Mound and Museum
U.S. Air Force Armament Museum
Henderson State Park
Camp Walton Schoolhouse Museum
Notable Moments in Destin/Ft. Walton History:
7th Century A.D. — The area is inhabited by American Indians
1538 — Spanish explorers survey the area.
1845 — Captain Leonard Destin, a fisherman from New London, CT, moves to the area and pioneers the fishing industry.
1984 — The city of Destin was incorporated.
Interesting facts about Destin:
Destin is one bauble along the famous Florida stretch known as the Emerald Coast. Many miracles of nature dazzle locals and visitors alike, including the sugar-white sandy beaches and pure sparkling emerald waters of the Gulf of Mexico which present a beautiful backdrop to the luxurious resorts with golf courses conference facilities.
Don Francisco Tapia was commissioned to survey the Florida coast and in 1693, drew the first known map of East Pass and its shores.
Known as the 'World's Luckiest Fishing Village', the largest and most elaborately equipped fishing fleet in the State of Florida docks at the Destin Harbor. Destin is known as one of the finest fishing locations in the entire world.
Destin is also referred to as the 'Billfish Capital of the World' because more billfish are caught here each year than at all other Gulf ports combined.
Destin also boasts the Gulf's widest variety of game fish, including cobia, scamp, triggerfish and king mackerel.
In addition to fishing, recreational opportunities include golf, tennis and water sports, including diving and snorkeling.
The 100 Fathom curve draws closer to Destin than any other spot in Florida providing the speediest deep-water access on the Gulf. This phenomenon makes the area one of the top five off-shore shelling destinations in the world.
The homes of Destin residents lit up with electricity in 1947 and Destin opened its first Community Center. In order to raise funds for the Center, the first Destin Gulf Coast Deep Sea Fishing Rodeo was held in 1949.
Destin Population and Demographics:
City of Destin Population — 11,651 (estimate)
Median resident age: 42.4 years
Median household income: $53,042 (year 2000)
Median house value: $153,800 (year 2000)
Races: White Non-Hispanic (94.1%), Hispanic (2.7%), Two or more races (1.5%), American Indian (1.1%)
Ancestries: German (16.8%), English (15.0%), Irish (12.7%), United States (11.3%), Italian (5.6%), French (4.7%).
Ft. Walton Population and Demographics:
Ft. Walton Beach Population: 20,098 (estimate)
Median resident age: 38.7 years
Median household income: $40,153 (year 2000)
Median house value: $87,300
Races: White Non-Hispanic (76.5%) , Black (13.3%), Hispanic (4.0%), Two or more races (3.4%), American Indian (1.4%), Other race (1.2%) Filipino (0.9%), Other Asian (0.6%)
Ancestries: German (14.2%), English (12.5%), Irish (9.9%), United States (9.4%), French (3.0%), Italian (2.7%).
Destin/Ft. Walton Colleges and Universities:
Oskaloosa-Walton Community College
American Academy of Hypnosis (Location: 10221 HWY 98W Ste 13; Private, for -profit)
Okaloosa-Walton Community College (about 8 miles; Niceville, FL)
Pensacola Junior College (about 50 miles; Pensacola, FL)
The University of West Florida (about 52 miles; Pensacola, FL)
Gulf Coast Community College (about 60 miles; Panama City, FL)
George C. Wallace State Community College-Dothan (about 95 miles; Dothan, AL)
James H Faulkner State Community College (about 96 miles; Bay Minette, AL)
University of South Alabama-Baldwin (about 98 miles; Fairhope, AL)
Destin/Ft. Walton Economy & Business:
Major enterprises include tourism, fishing, golfing.
Industries providing employment:
Arts, Entertainment, Recreation, Accommodation and food services(17.6%)
Finance, insurance, real estate, and rental and leasing (14.5%)
Retail trade (12.6%)
Educational, health and social services (10.7%).