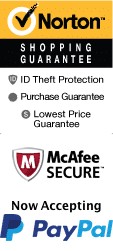 Destin, Florida Weather Information

The weather in the Ft Walton Beach area is so ideal that 90% of visitors cite its climate as a major deciding factor when they plan a vacation to the 'Miracle Strip.' With over 340 sunny days per year, and an average annual high of 67 degrees, weather doesn't come much better than this sunny, sandy stretch of pristine beach in Florida. In addition to beautiful beaches, the Destin-Ft. Walton Beach area boasts Ft. Walton's Eglin Air Force Base, the world's largest, as well as Destin's famous fishing fleet and upscale restaurants and shops.

Summer in Destin

The summer months feature daytime highs between 70 and 92 degrees, and with the water temperature around 80 degrees, this is the perfect time of year to visit the area's beaches for swimming, beachcombing, picnicking and sand volleyball. The subtropical climate here is sought by many sun- and surf-loving travelers. Warm southern winds will occasionally blow in a tropical storm or hurricane, however, so travelers are wise to check weather forecasts before settling on travel dates, activities and outdoor outings.

Fall in Destin

As fall arrives, September brings cooler daytime highs, which are usually below 90 degrees. October is one of the most ideal months to plan a visit to the Destin-Ft. Walton Beach area, as highs are around 80 degrees and night time lows are around 54 degrees. Camping and visiting nearby state and national parks and beaches are ideal activities during the fall.

Winter in Destin

January and February are the coolest months of the year, with highs remaining between 61 and 64 degrees, and overnight lows in the upper 30s and low 40s. Visitors will want to pack several long-sleeved layers, plus a sweatshirt or sweater, and a jacket or lightweight coat for walks along the beach, or for a tour of the National Museum of Naval Aviation.

Spring in Destin

The second most ideal month in which to visit Destin and Ft. Walton Beach is April, when the afternoons are warm (average 78 degrees) and nights cool off refreshingly to the low 50s. This is a great time of year for those who love strolling the historic district and visiting museums, as well as hiking, picnicking and sightseeing.

Sunny days, sandy beaches and warm southern breezes call thousands of visitors to the 'Miracle Strip' every year. With an endless supply of activities and attractions and simply pleasant weather, Destin-Ft. Walton Beach, FL, makes a wonderful travel destination during any season of the year. Be sure to check out the current weather conditions in the Destin-Ft. Walton Beach area.