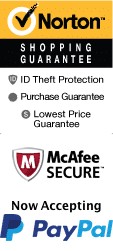 Destin, Florida Vacation Ideas
When looking for that perfect vacation spot, you need not look any further than Destin, Florida. With its soft sand, crystal clear water, temperate weather and nice activities, this place makes the perfect getaway. Destin has a laid-back pace, a delightful climate and many things to do. Once you vacation here, you will find yourself coming back year after year. Here are a few ways to spend your time in this gorgeous city:
Be a Beach Bum!
Hailed as having the Emerald Coast's most beautiful beaches, Destin offers the most serene, clean, and gorgeous beaches and coasts around. While there are numerous things to do on the water, you can also be content just sitting in your beach chair, reading a book or watching the tide wash up on shore. The perfect weather is a great match for the amazing views and peaceful surroundings. The Destin Outlet Mall is another great way to spend an afternoon if you need a break from the beach.
Glass Bottom Boats
Experience a relaxing, fascinating day on the water as you cruise with an experienced crew and great tour guides, and encounter some fascinating sea life along the way. A great place to start is Southern Star Dolphin & Sunset Cruises. Offering a 76-foot glass-bottomed boat, they will take you on a 2-hour narrated cruise, where you will experience dolphin-watching and get up-close and personal with other sea life. Another option is Boogie Glass Bottom Boat Tours, which offers a cruise and Seaschool to help educate you about dolphins, crabs, shrimp, etc. Whoever you choose to take you out on a glass bottom boat tour, this is great for all ages and will be an unforgettable experience!
Water Sports
Just about any water sport can be enjoyed in Destin. Whether you love to ski, boat, fish, parasail or snorkel, you can find places to help you out with gear and lessons. One place to start is Destin Watertoys, which features the largest collection of water sport gear rental, including jet skis, pontoon boats, wave runners and more. And Emerald Coast Scuba can help you earn PADI certification and offers exciting diving experiences and sightseeing cruises. There are many choices in this area, so you certainly won't have a problem finding whatever you need in the way of water sports.
No matter how you spend your time in Destin, outside is undoubtedly where you will want to be. So grab your sunscreen and your towel and prepare to have a wonderful, relaxing and intriguing time.