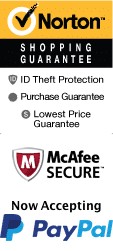 Destin, Florida Facts And Information
Located on Florida's Emerald Coast, the Destin area really is a treasure. Soft sand, crystal-clear water, pleasant weather, and a charmingly relaxed pace all make Destin an amazing place to visit. What began as a fishing town has now become a much-loved vacation spot for families and friends. Here is some background information to get you started as you plan to visit this enchanting spot:
Claims to Fame:
Destin was voted 'Best Beach in the South' and 'Top Family Destination' for nine years running by Southern Living Magazine readers. Also picked as the 'Best Beach in America' by USA Today readers.
History:
Destin has been inhabited for hundreds of years; first by American Indians as early as the year 600 A.D. and then by Spanish explorers. The modern Destin got its real beginnings in about 1845, when Captain Leonard Destin came here and lead the way for Destin's major fishing industry. Though people have been visiting and vacationing here for more than 150 years, Destin did not become an official city until 1984. This fact may have a lot to do with the quaint, peaceful atmosphere here. The small fishing village became a tourist resort because of its amazing natural beauty and charm. The residents of Destin pride themselves in the fact that Destin has maintained this environment so well, yet has become a prosperous and enjoyable resort area.
Location:
Destin is located at the mid-point of the northwest panhandle of Florida, in Oskaloosa County. Destin is east of Pensacola between Fort Walton Beach and Panama City.
Climate:
With an averaged temperature of 67.2 degrees, you will find the sub-tropical climate just perfect for many of your activities. The Southern winds create comfort and warmth that gently surrounds you. Destin has very few weather extremes and is moderate and beautiful year round.
Population:
The population of Destin is approximately 11,000.