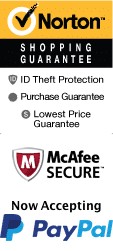 E-Bikes Rentals in Santa Rosa Beach
2166 W County Hwy 30A Santa Rosa Beach, Florida 32459
1-800-987-9852
Chat Now
If you're seeking the ultimate adventure in the Destin-Fort Walton Beach area of Florida, then you can't miss the Gulfarium Marine Adventure Park! Situated on Okaloosa Island, this attraction promises a fun-filled day with your family, friends, or even a solo excursion. Enjoy an up-close-and-personal experience with friendly bottle-nose dolphins, adorable sea lions, and an array of marine creatures.
At Gulfarium Marine Adventure Park, you can expect to spend a few hours exploring the variety of exhibits. Take your time wandering beneath the underwater viewing areas and marvel at the sight of the dolphins playing and jumping. One main highlight is the daily dolphin show where you'll watch these beautiful creatures astound you with their skills and agility. If you're feeling daring, be sure to book the VIP experience where you'll get a chance to swim with these friendly animals.
The park's main attraction is the sea lion exhibit, where the trainers interact and educate you about these amusing creatures. As the sea lions splash and play, they are sure to put a smile on your face. In addition, there are also several tanks to explore full of colorful fish, sharks, and rays. Don't forget to check out the touch tank, where you can get up close with hermit crabs, starfish, and other marine invertebrates.
History and Highlights:
Opened in 1955, Gulfarium Marine Adventure Park is one of the oldest marine parks in the country. As you explore the exhibits, you'll learn about the history of the park, and how it has evolved through the years. Since its opening, the focus has shifted from purely entertainment to education, conservation, and research. Gulfarium Marine Adventure Park's prioritization of animal care and conservation has led to vast improvements in animal welfare and conservation efforts.
In conclusion, with its striking location, numerous exhibition areas that are both educational and entertaining, Gulfarium Marine Adventure Park is the ultimate destination for both young and old. Regardless of whether you're an animal lover or just looking for something enjoyable, you're sure to leave with lasting memories gained from your time at this unique and delightful destination.
Book Now!